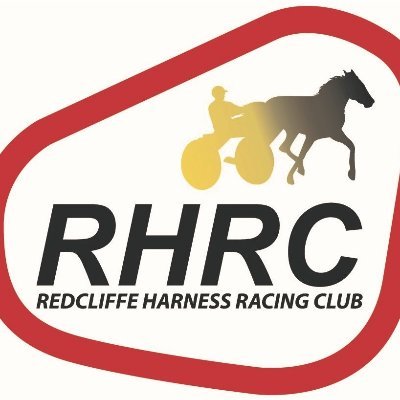 By Duane Ranger
Age is no barrier when it comes to owning and breeding standardbreds.
Just ask lifetime horseman, Cliff Gassman, who turns 90 in March.
The Redcliffe resident combined with his daughter and trainer, Aileen Smith, to own and breed Regalia to win at Redcliffe Paceway on December 30.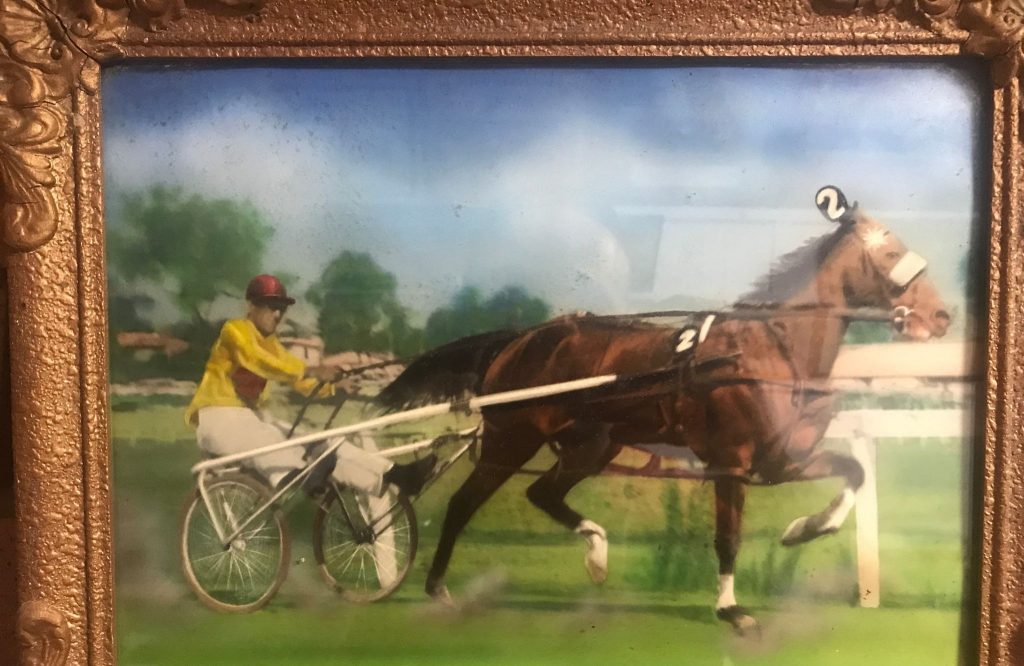 The 5-year-old black Mr Feelgood gelding drew five and was taken to the rear by driver, Nathan Dawson. They were still second last at the 400m before looping the field and storming four-wide down the outer to win by 4.2m – with a 2:01.1 mile rate.
It was Regalia's second win in 26 starts. His other victory came at Albion Park in just his second start on August 23 2018.
Speaking on behalf of her father, Aileen said her father was no stranger to breeding, training and owning winners.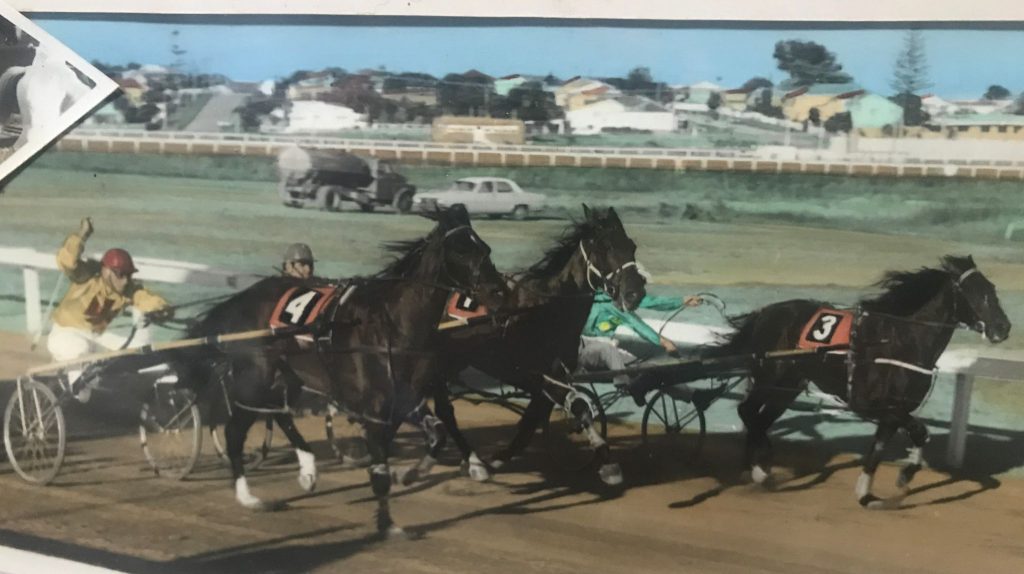 "Like me, Dad's been around horses all of his life. He bred Regalia out of the 12-win Ifihadyourluck mare, Idontneedluck. She was bred by the Wonson family and Dad and I paid David $2,800 for her.
"I picked her off the website after doing a little bit of homework. I liked the mare because she is related to Karloo Mick (64 wins and $1.49m).
"She's also left a brown/black Follow The Stars filly. She will go through the Redcliffe Sales in March," Aileen said.
She said life hadn't been easy for her parents.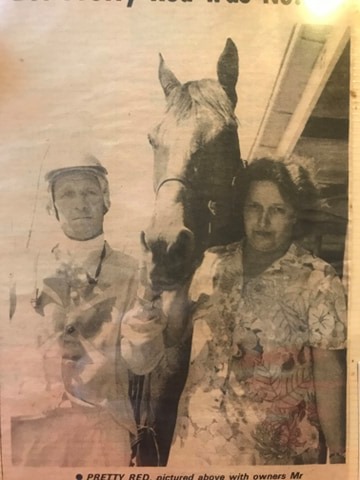 "Dad (Cliff) had bowel cancer and Mum (Joyce) is in a rest home. We came to Redcliffe in 1970 and I've been doing the horses here since 1978.
"As for Dad he's been around horses since he was born in Rockhampton in 1931. His father Fred Dahtler, who most called Doc, was a galloping trainer and dad used to ride trackwork for his father.
"Doc also broke in and trained Brumbies for the Army in World War Two. Dad and his cousins used to ride the Brumby's to school to quieten them once broken in.
"Dad was always fascinated by horses. He got his first job at the Redcliffe Sawmill which was situated where the current Bob Jane T-Mart and KFC Stands today, just a few hundred meters from the Redcliffe Paceway.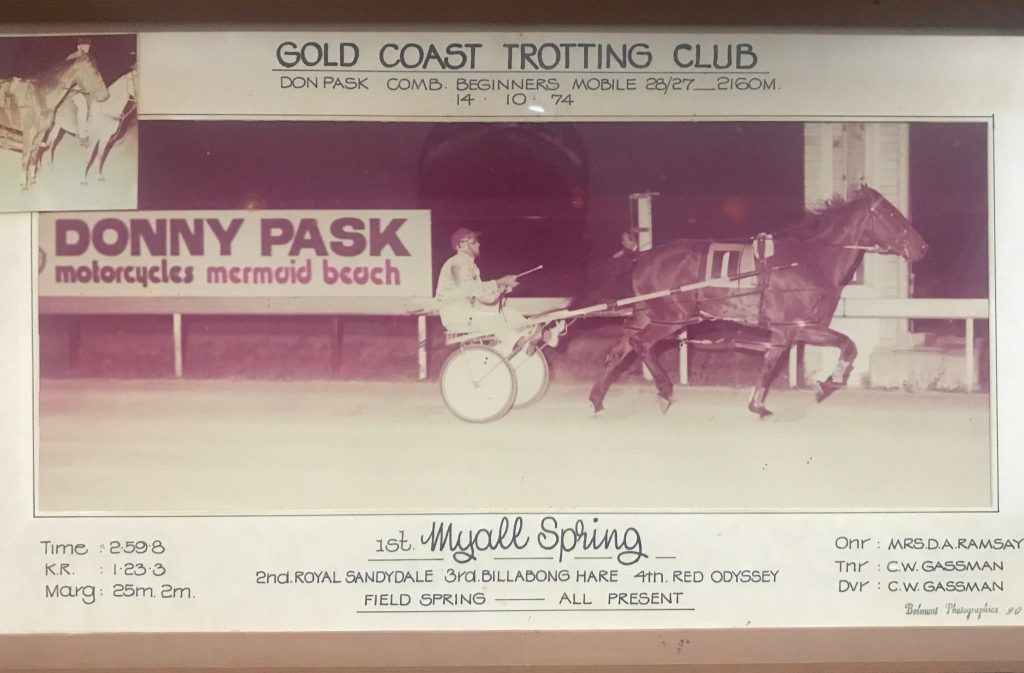 "Dad used to ride his push bike to work from Scarborough past the Showgrounds. A lot of visiting trainers from Sydney used to come and stay at the Showgrounds which is where he was introduced to harness racing by Joe Isley, Noel Price and Tom Brown.
"Noel used to race a lot at Harold Park and had a nice horse named Coolma Star. He told Dad to have a drive on that horse and said he could have her if he could get her to go away from the stand, and he did and it all started from there. Dad always had a soft spot for that horse after that."
"Before long Mum and Dad had their own team with sometimes racing the one horse twice a day which wasn't uncommon back in the day. It was nothing for them to line up one up in the first race at Rocklea and then head off to Ipswich for the last with the same horse".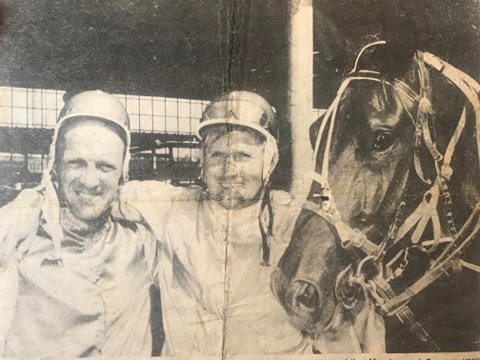 "After moving down from Central Queensland when my parents got married, they lived around the Peninsula for a while before Mum and Dad bought a property and had around five acres in Rothwell.
"We then moved to Percy Street just off the Redcliffe Paceway before moving to Knight Street in 1978 which is where he still resides today.
"Dad used to also do all the shoeing in Redcliffe for a lot of trainers which included Ron McCall and Les Bastin," Aileen said.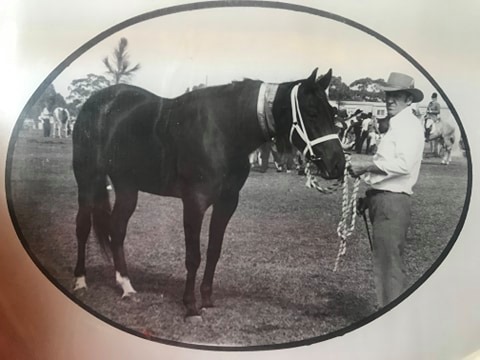 "So, you can see where I got the bug from," said Aileen, who in 2019 trained Jiggle And Jive to win the Group One $100,000 2yo Qbred Triad Fillies Final.
She said her father never had any real champions, but believed some of his best horses included Myall Spring, Rio Valet, Unanimous, Brava Sky and Edalena just to name a few.
The father-and-daughter harness racing combo live just four houses down from Redcliffe Paceway and work no more than four at a time.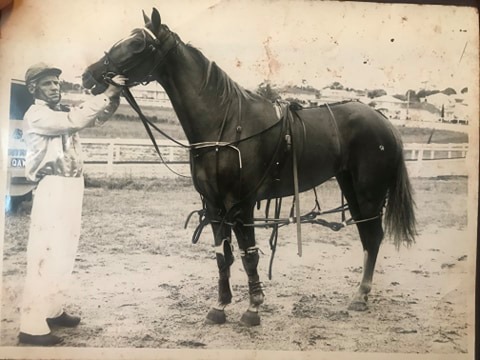 Their current quartet are stable star Jiggle And Jive (seven wins and $106,905), Just Joshin (eight wins and $58,844), Regalia (two wins and $11,034), and Joy To All (one win and $9,155).
Aileen's son Aaron helps out part-time at the stable as does Don Boldery.
Aileen, who is an only child, said a lot of water had passed under the bridge since the days when her father used to let her sit on the dust sheet as he worked his horses.
"I think I was about three or four at the time and used to sit between Dad's legs on a pillow. I was hooked from day one, so much so I got my licence a lot sooner than I should have,
"I remember the stipes telling Dad one day to hurry up and get me licenced because I used to spend all day and every day at the track. I remember jumping the fence. In the end I got my licence sooner than what was permitted in 1977. They were sick of me hounding them I think."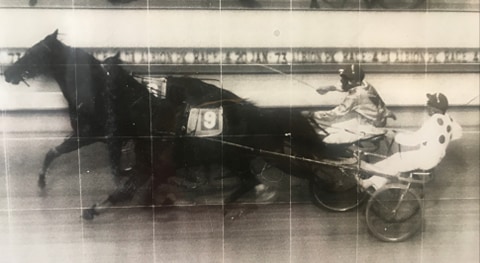 Mr Gassman only surrendered his licence two seasons ago and gave upshoeing in 2015.
"Dad still loves the game and it's just a shame Mum has dementia because she loves it just as much. They were married in 1951 and will celebrate their 70th wedding anniversary in September," Aileen said.
"It's been a great life," she added.
Footnote: Mr Gassman's colours – the yellow with the red Maltese cross originally belonged to his uncle and were registered for racing well before the Knight Family.
The father-and-son, Bob and Vin Knight, had enormous success in those silks with pacing giants like Poplar Alm, Bag Limit, and Our Maestro. The silks originally surfaced in Australia thanks to G. J. Williams in 1940.
Regalia wore those same silks to victory.
"I am so very proud of those colours," Aileen said.