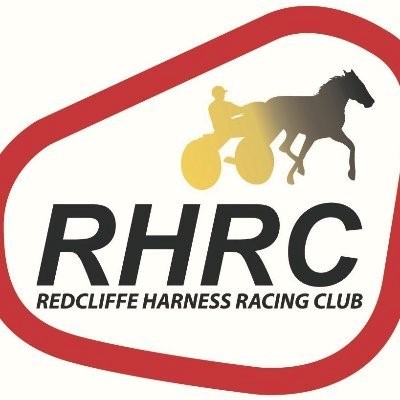 By Duane Ranger (Courtesy of Redcliffe Paceway)
Racing Queensland's 'Q-Bred For Life' incentive scheme has turned the annual Redcliffe Yearling Sale from near extinction into a thriving Sale, which now attracts buyers from all parts of Australasia.
Sixty six lots will parade in front of auctioneer, Darren Ebert, at the 15th Redcliffe Paceway Garrard's Horse And Hound Yearling Sale at 'The Triangle' on March 27. It starts at noon.
Conducted again by Darren Ebert & Co Auctioneers and Agents, Ebert said the Q-bred incentive scheme had saved the Redcliffe Sale.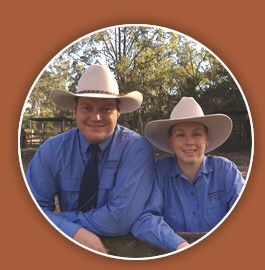 "When Dad and I started this Sale 15 years ago we were hoping it would develop into something people would take seriously.
"Admittedly there were times when we thought it might have run its course, but then Racing Queensland stepped in and introduced Q-bred. It's now the best breeding scheme in Australia.
"It's unbelievable really. We started off with a $20,000 final, and now we have $100,000 Group One races. The bonus scheme saved us," Ebert said.
He said last year's Sale, despite being affected by Covid was the best yet, and he believed the March Sale could surpass those numbers.
He said the average price was a record $10,200. That was well above the previous two averages of $8,200 (2020) and $9,396 (2019).
"Even though our sales topper was only $24,000 it showed that people were still prepared to spend at the middle and lower end. That top price compared to $31,000 last year and $47,000 in 2019. I think you could put this down to a more even spread of horses," Ebert said.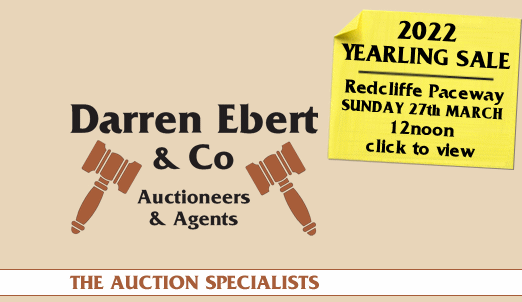 Unlike other Sales we have no reserve and every horse must be sold," he added.
Ebert said there was some good spirited bidding both on-course and via the internet. He said the online bidding, which will be prevalent again this year via video added a nice addition to the Sale.
"Buyers have more money in their pockets now because of Qbred. It has had a flow on affect and is really starting to make its presence felt. Trainers from all parts are returning to race their Queensland-bred horses here. It just makes sense," the 38-year-old auctioneer said.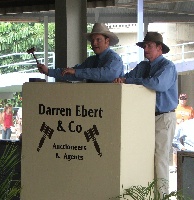 Q-Bred offers more than $2m in additional returns for breeders and owners of harness horses bred and racing in Queensland.
They receive:
• $14,000 QBRED 'First Win' Bonus.
• $7,000 QBRED 'Second Win' Bonus.
• $1,000 QBRED Cash bonuses.
(300 specified races per year)
• Exclusive rich QBRED Race Series.Some of harness racing's biggest stars have been QBRED registered, including Blacks A Fake, Be Good Johnny, Forever Gold, Majestic Mach, Leo's Best, Bettor Promise, Bettorthanspecial, Catcha Lefty, Colt Thirty One, Manilla Playboy, and Smart As Camm Be.
He said in recent times Manila Playboy had been his company's most successful Sale. Tweed Heads horseman, Shane Fraser paid $8,000 (buy-back) for Manila Playboy at the 2019 Sale. That 2017 Pet Rock gelding has gone on to win nine of his 21 starts and $188,708.
Last year was just the second time the Sale was available to the world online.
"We had a few teething problems with the onset of Covid19 in 2020 and this year it was great to have patrons back looking at our yearlings in the flesh. We are expecting even more on-course and more viewers this year," Ebert said.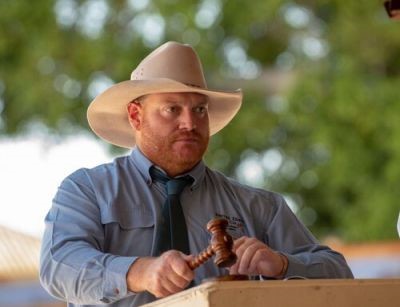 "Buyers liked the fact that all Sale graduates are eligible for the Group One $100,000 Garrard's Redcliffe Yearling Sale Series Classic in 2022 and a $50,000 Sale Classic for the 3-year-olds in 2023," he added.
Ebert said the yearlings would also be eligible for Qbred, New South Wales Breeders Challenge, Breeders Crown, Bathurst Gold Crown and Vicbred races.
"Buyers are also eligible to have their horses nail the Redcliffe Yearling Sale Ladbrokes Super Bonus of $250,000."
"To be eligible two-year-olds must win the 2yo Breeders Final, the 2yo Triad Final, and Redcliffe's premier juvenile event – the Group One $100,000 Yearling Sales Final," Ebert said.
Meanwhile Redcliffe Harness Racing Club president, Bernie Ring, said:
"I'm again looking forward to the Sale and am confident last year's record numbers can be met or beaten. A lot of work has again gone into it and I'm grateful to everyone who has pulled together to make this possible.
"A pacer named Tardelli, who won race three at Menangle on Tuesday for Rickie Alchin won in 1:53, He was bought last year at Redcliffe Sale by Alf La Spina.
"Where else can you buy a horse for $1. It has all come about because of QBred For Life and because of that the Sale should be a great one. Well done to Racing Queensland and well done to Darren and our all of our sponsors."
Racing Queensland's Senior Racing Manager, David Brick, didn't comment on the Sale but didn't hesitate giving his employers, Racing Queensland, a another pat on the back.
"The Qbred For Life aspect of the QBRED scheme commenced in 2019 meaning Qbred horses are eligible for the lucrative bonuses at any age.
"This combined with the now $14,000 first win bonus and $7,000 second win bonus aims to provide incentive to breed, buy and race a QBRED in Queensland," he said.
The 2022 Redcliffe Yearling Sales catalogue can be viewed here: http://www.darrenebertauctioneer.com.au/yearlingsale2022.php