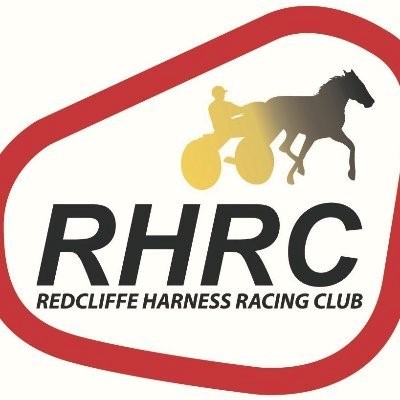 By Duane Ranger (Courtesy of Redcliffe Paceway)
Anyone wanting to know about 'loyalty and devotion' should go and see Sheldon horseman, Errol O'Shea.
The 73-year-old has been training standardbreds for just on half a century. He also spent 50 years of his life selling industrial bearings.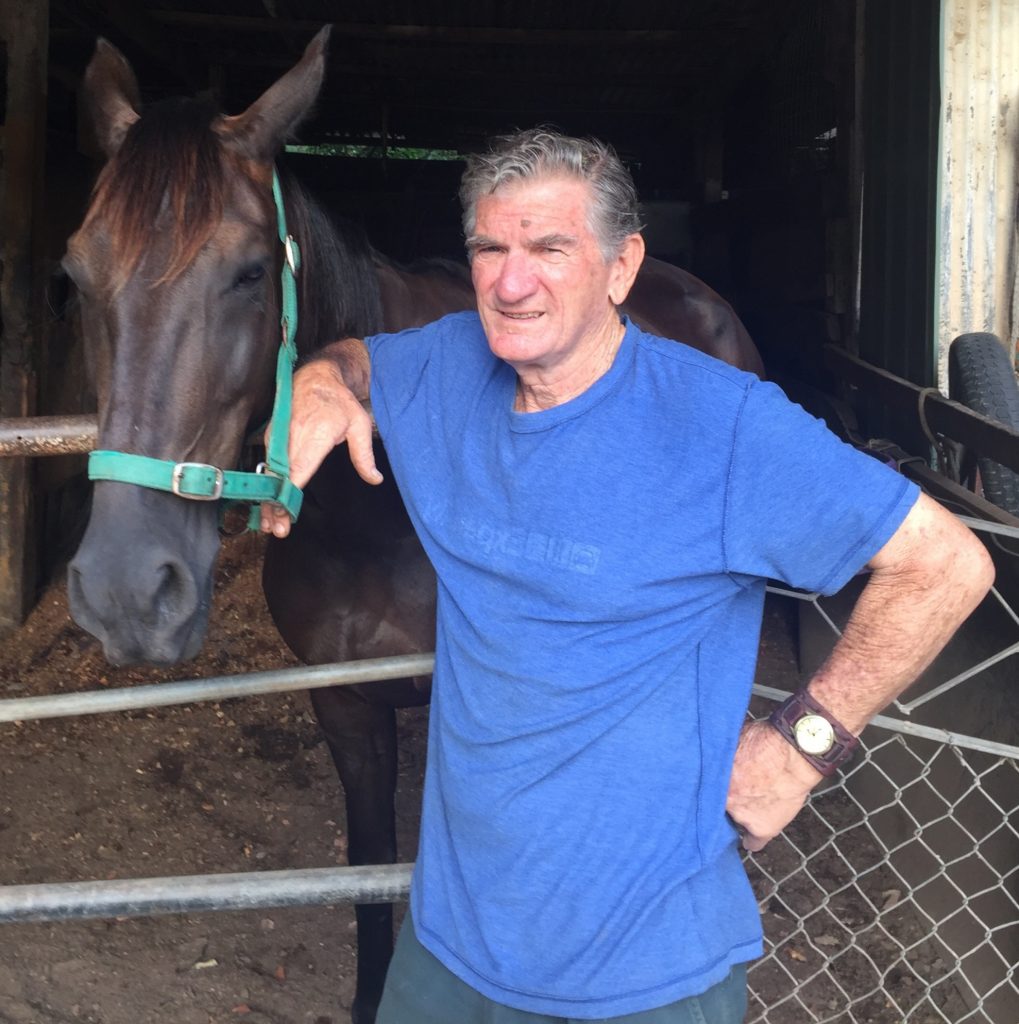 "I've been around horses for as long as I can remember and I had the same job virtually all of my working life since leaving Mount Gravatt State High School in the early 1960s," O'Shea said.
Cleveland-born O'Shea's devotion to harness racing paid another dividend at Redcliffe Paceway last Monday evening when he trained Naughtyinheaven to win the eighth race. Trent Moffat did the driving.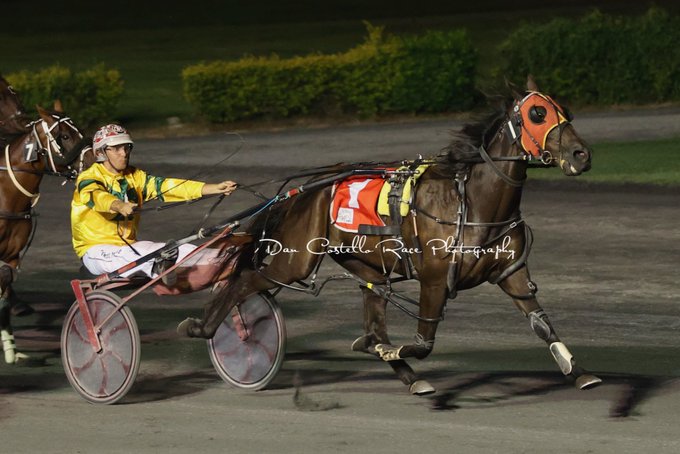 Harness Racing statistics show that O'Shea has now trained 60 winners ($146,192) since the 1982-83 season. Try doubling that.
"I've been around a while. I think I got my trainers licence in 1973. I've always had a horse or two on the side with my job. It's been a lifetime passion, but I'm just a hobby horseman," he insisted.
O'Shea thought Naughtyinheaven was close to winning after nearly upsetting the applecart the start before (January 27), also at 'The Triangle'.
"I was proud of that run. She sat in the death and then led before just getting run down. She was 100 to one that night. Then last week she was the ($2.50) favourite," said O'Shea.
Moffat took the brown mare to the lead on Monday and gave nothing else a chance, winning by 1.9 metres. The daughter of Rock N Roll Heaven paced the 1,780m mobile in 2:16.6 (mile rate 2:03.5) with 33.2, 32.5, 29.5, and 29.2 sectionals.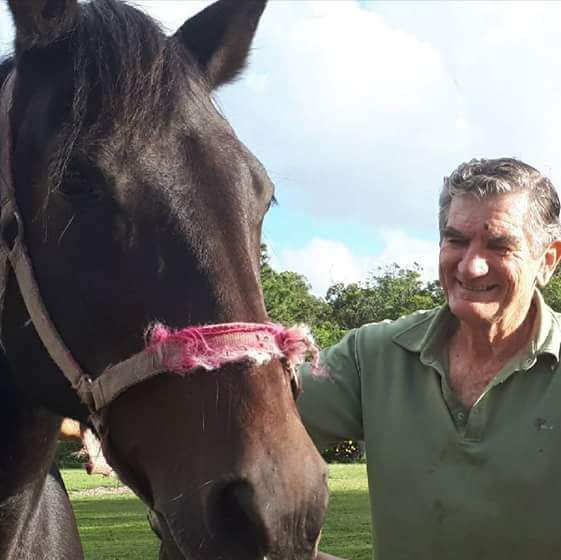 It was Naughtyinheaven's sixth career win in 105 starts ($41,864) and her first in five attempts this season.
"I've got two in work. Lucinda Jamar is the other one. She's a 2016 Franco Jamar filly who has won two races, but not for me. I bought her from Mildura in October last year. That's where I got Village Cruiser (12 wins) from.
"As for this mare, I saw her advertised and then bought her off Tony Turpin in January 2020. Hayden Barnes had her before Tony. That was my fifth win with the mare.

"I liked the way she won for Tony. She's done okay since, but has to be shoed correctly. I do 99 per cent of all my own shoeing and even up until recently I still didn't get it right," O'Shea said.
"She cross fires, but I think I've got her right now. I think I'll line her up again at Redcliffe on Thursday," he added.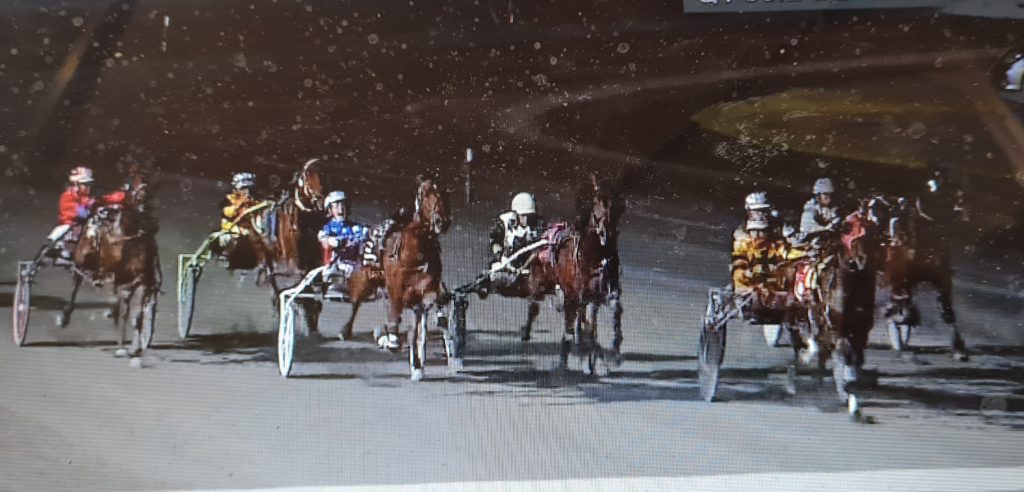 He said he liked her breeding and was likely to put her to a stallion after her racing career.
"She's only seven and still has a bit of racing left in her yet. Her mother was a Fake Left mare (My Kind Of Girl), and the grand-dam (Mamouna) won seven."
O'Shea said he had long purchased standardbreds from down south.
"I remember I bought a horse named Dan's Gift from Sydney back in the day and he won the Horse-of-the-Year in 1975. He was a top horse – right up there with my best.
"Then there was O'Cullen Princess. I bought her as a maiden her from Melbourne and she won five from eight. I vividly remember her beating Blacks A Fake's grand-dam (Pina Colada) in her very last race.
"Memsaab's Mistake was another horse I won't forget in a hurry. He had a huge amount of potential. He would lose 50 metres and still haul them in. A lot of people said he would have been a champion if I could have got him right. Sadly, he had a mind of his own," O'Shea said.
"None of these victories would have been possible had it not been for my wife Diane. She has been my rock and number one supporter over the years. A big help! he added.
O'Shea is also breeding from the 2013 two-win, Art Major mare, Classytoff.
"She's out of a good New Zealand mare named Jolene Franco (Falcon Seelster). I think she might produce a nice one or two. I lost her foal last year and now have her back in foal (September) to Mr Feelgood," he said.
Some of O'Shea's top horses in recent years have been:
Village Cruiser 8 wins; Justa Rebel 11 wins; Memsaab's Mistake 5 wins; Hilda's Best 7 wins; Stoker's Pride 5 wins; Kid Gloves 1 win; and Classytoff 1 win.
For the record: O'Shea's silks are gold with the green Maltese cross and armbands.