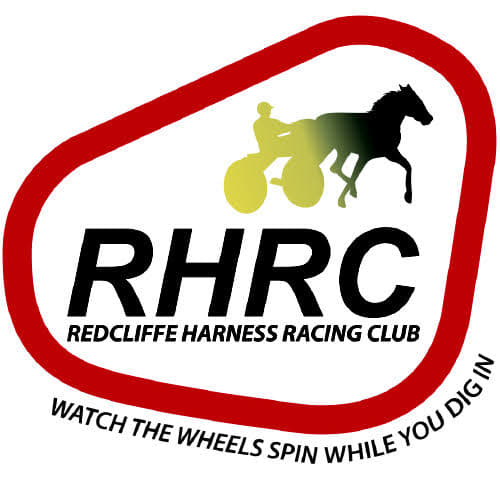 By Duane Ranger (courtesy of Redcliffe Paceway)
Former Kiwi and now Queensland-based horseman, Trent Lethaby, is experiencing the 'form of his life' with five winners from his last six starters.
The modest and quietly spoken 26-year-old trainer has also nailed Three Group Three events With Red Castleton since his first Australian training success with Ballator Thor at Marburg on July 5, 2020.
Lethaby's partner, Taleah did the driving on the $3.10 favourite that day, just as she did on Wednesday night at Redcliffe Paceway when the talented 22-year-old steered the Lethaby trained Gleneagle Vee Cee to win race nine with a 2:01.5 mile rate.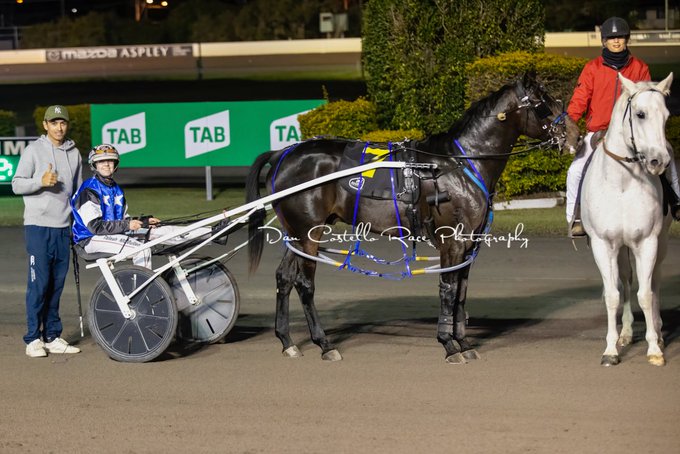 It was the 2-year-old Changeover gelding's first win in five starts. It was also Lethaby's 26th training success since the 2019-2020 season. He's also placed 36 times from his 154 starters and banked $219,349 in stakes. The 2.9m victory also provided owner/breeder, Graham Harris, with $14,000 QBred bonus.
That victory came nearly eight years after Lethaby drove the first of his 17 New Zealand winners behind the Jason and Scott Lethaby (both Uncles) trained Bubbly Babe at Manawatu on October 29, 2015.
"I actually owned him as well, but these days I leave the driving up to Taleah now. I'd rather put her on. Not only is she very good, but that way I've got an excuse if things don't pan out the way they should," joked Lethaby, who has driven 35 winners since arriving in Australia in 2019.
"To be honest, I prefer training to driving these days, and only get in the cart if there's a difficult horse I have to work out," he added.
The 'Anzac couple', who recently purchased a home in Fernvale, have won five of their last six starts with Red Right Hand (Albion Park, June 2 and May 26), Gleneagle Vee Cee (Redcliffe May 31); and Lydia's Art (Redcliffe on May 19 and 25).
The only horse not to win recently was the best horse in the Lethaby stable – the 10-year-old Sundon trotter, Red Castleton, who has won 14 of his 113 starts and $202,189, including for trainer Lethaby.
His three Group Three training victories all came last year at 'The Creek' via Red Castleton and driver, McMullen (Taleah). They were The Trotters Marathon on March 6; the Garrards' Trot MS Feature on November 6; and the Stan Dumesny Trotting Free-For-All on December 12.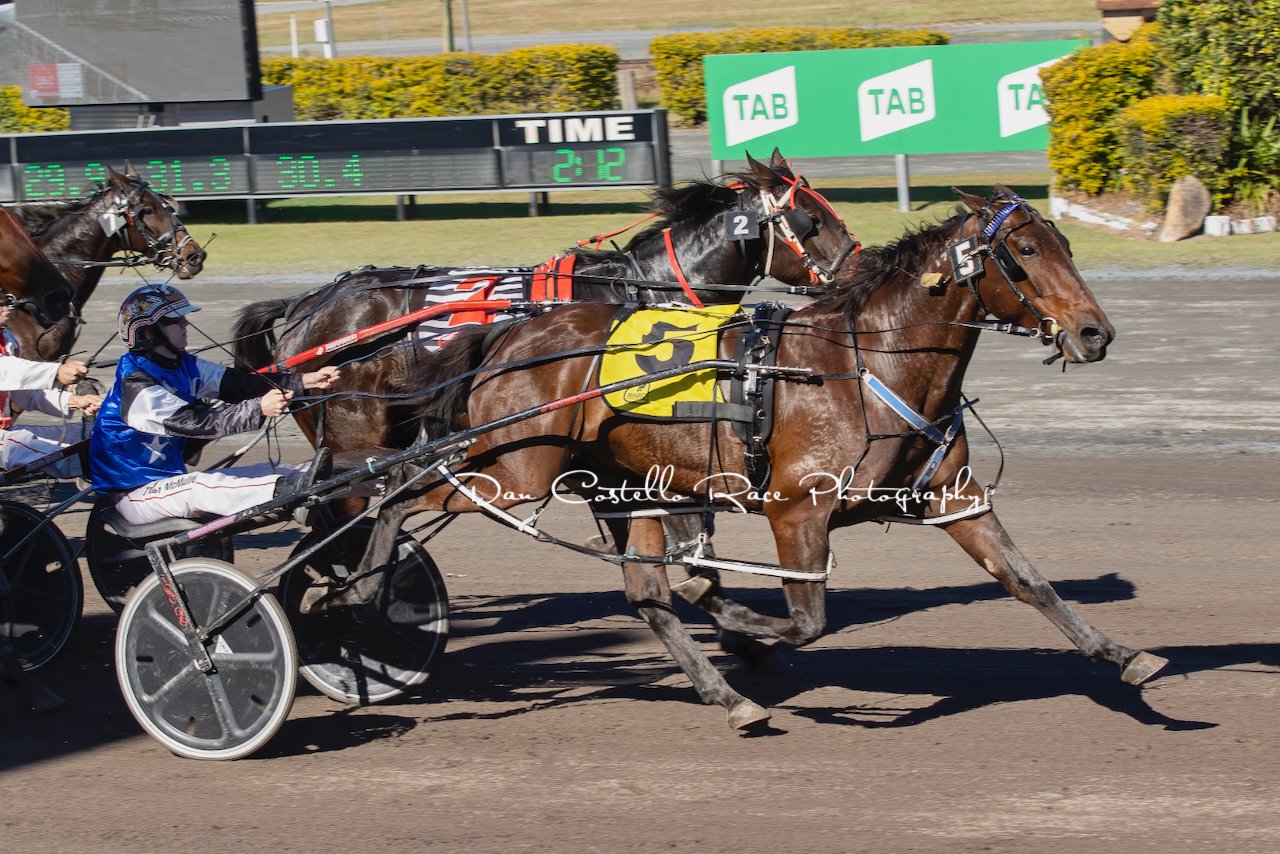 "Red Castleton has really helped launch my training career here. He was originally with Richard Brosnan back home before Bernie Hackett and Michelle Wallis trained him on the beach at Waiuku. We got him in December 2020.
"He was and still is the best I've had, but I think Red Right Hand might be superior. Dad (Brett Hampton) actually owns him back in New Zealand and he came here to race in early March.
"He's an Art Major 5-year-old, who only had 23 races in the South Island. He won four races for Andrew Stuart (Rangiora) before Dad bought him off him. He's won two of his five Albion Park starts and ran second in two others," Lethaby said.
"Potentially he could develop into the best of the six that Taleah and I have in work," he added.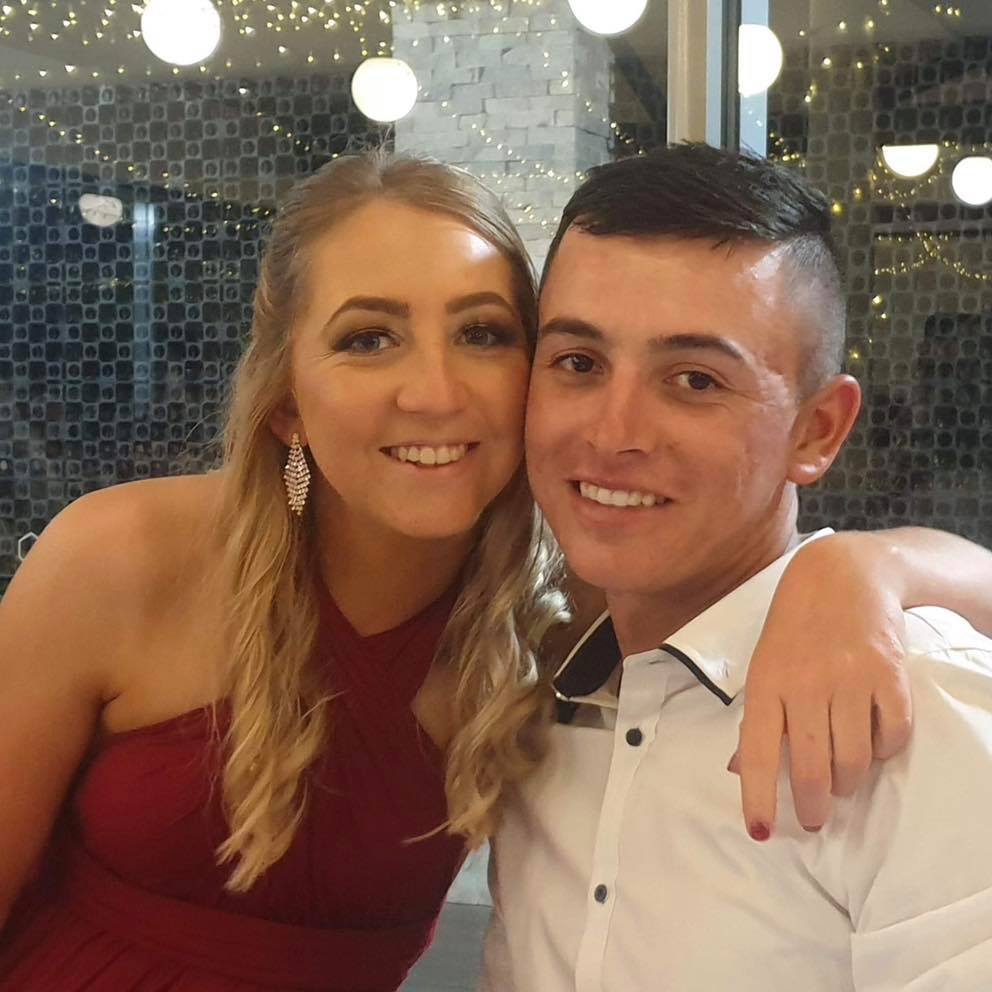 Ironically, Lethaby came to Queensland four years ago for more driving opportunities. It comes as no surprise he's now starting to make a name for himself as a quality conditioner of standardbreds.
The Christchurch-born and Riccarton High School educated horseman not only hails from a family where both of his grandfathers trained pacers and trotters, but he has also worked alongside some of Australasia's best.
"My grandfathers (David Lethaby and Paul Hampton) were both horsemen, as my Uncles Jason and Scott. My father was also a junior driver and a farrier in New Zealand and the United States," Lethaby said.
When he left school in Lethaby worked at his Grandfather and Uncles' stables before teaming up with Mark Jones, and then Cran Dalgety at West Melton.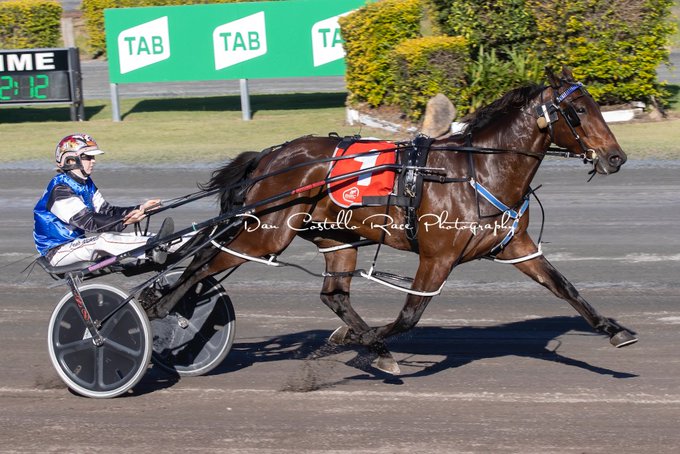 Lethaby then relocated to the North Island where he worked for Jay Abernethy and then Brent Mangos, before taking up a position with Grant Dixon at Mount Tamborine in 2019. He then worked for Darrel Graham… and then he met Taleah at the track.
"it was hard starting out as a trainer here, but The McMullen family and Red Castleton really gave me the lift I needed.
"I know all about the McMullen family harness racing tradition here. They are like the Purdons' of Queensland. You only have to look at each race and see there's at least two of them going around every time.
"I'm only 26, but I've learnt a lot from some pretty amazing trainers in my time, including family. I just want to keep taking it in and set up a good future, because I know I've got the best driver going around.
"We just want to keep getting a better standard of horse each year, and so far, I think New Zealand imports have been doing that for us," Lethaby said.
Lethaby and McMullen train a team of six at John McMullen's stables in Glamorgan Vale – a rural town in the Somerset Region. It is 60km from Brisbane, and 96km from Redcliffe Paceway. Population: 404.
The 'Anzac couple's' new home in Fernvale is eight minutes (9.2km) away. Population: 3,209 (51.6% females).
Lethaby's colours are blue with white stars, black sleeves, and white armbands.
And those silks could easily make it six winners from seven starts when Lydias Art, lines up in race six at 'The Creek' on Tuesday (4.03pm). The 3-year-old Art Major filly is going for three straight wins after three consecutive seconds since arriving here from New Zealand in early November. McMullen (Taleah) will give her every possible chance from gate two.