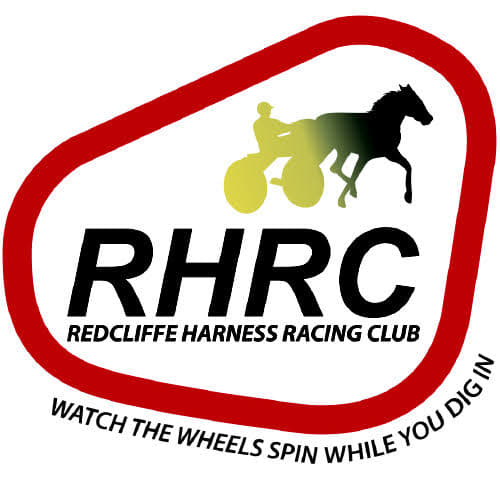 By Duane Ranger (Courtesy of Redcliffe Paceway)
The New South Wales town of Goulburn boasted three memorable days last week thanks to two of its former residents and mates – Scott Hewitt and Jarrod Croker.
Hewitt trained and drove two winners at Redcliffe Paceway on Wednesday and Thursday, and then the following night at GIO Stadium in Canberra, family friend and harness racing owner and breeder, Jarrod Croker, celebrated his 300th NRL match for the Canberra Raiders against the Warriors – all in front of 21,082 of his adoring fans.
"We spoke earlier in the week about his horses and his big game. Jarrod loves the trots and has a few horses with my older brother Brad.
Croker might have lost his milestone match 14-36, but like Hewitt, once a champion, always a champion.
In fact, the 30-year-old New South Welshman went past $1 million training stake earnings (in 6.5 seasons) when he drove Alta Classic to win race nine at Redcliffe Paceway on Thursday (June 8).
The $3,755 winning stake took him to $1,005,922 since he first took out his trainer's licence in the 2016-2017 season.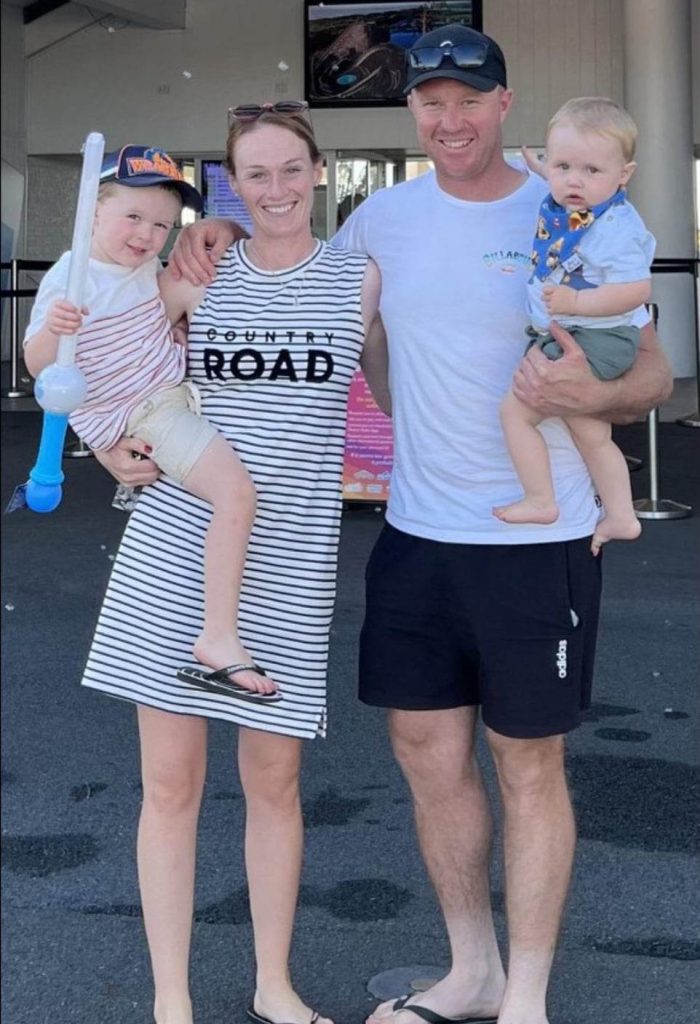 Hewitt has in fact has had three winners since arriving in Queensland at the end of May. Here on his annual Winter excursion, Hewitt also trained and drove Arma Renegade to win race one at 'The Triangle' a day earlier (Wednesday).
Hewitt also trained and drove Alta Classic to also win two at Redcliffe Paceway the previous Sunday (June 4).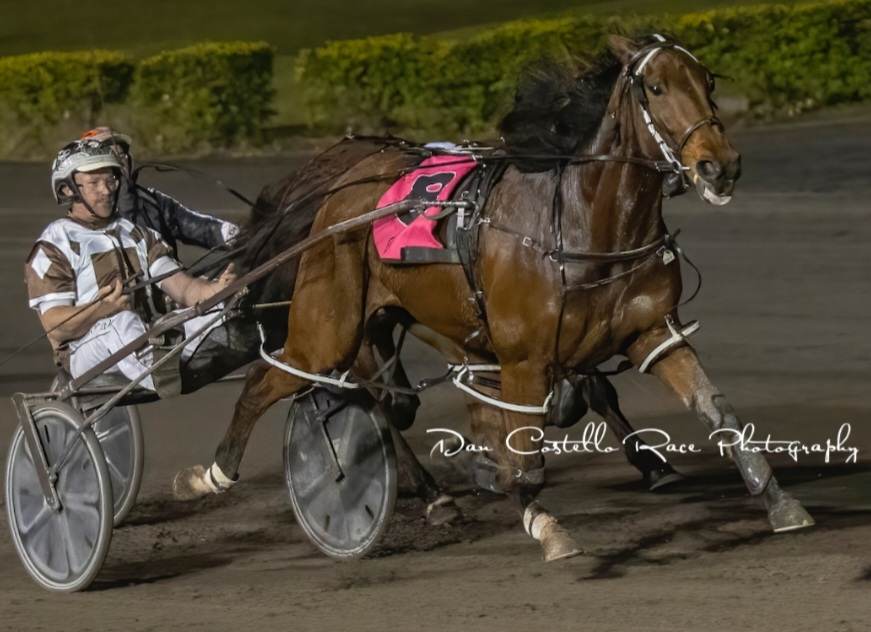 He has now trained 138 winners, 238 placegetters from 1,012 starters. He's also driven 216 winners from 496 drives since 2008-2008. He's also placed on 496 occasions and netted $1.49 million in driving purses.
"I love coming to Redcliffe. Always have done. All three winners have been on the track. There's always competitive racing.
"I've been coming to Redcliffe on and off for six or seven years now. Dad and other family members like the Pickers, have been coming up for decades, and will continue to do so to beat the weather back home.
"There are some nice races coming up. I really enjoy 'The Triangle," said Hewitt, who is based at Tweed Heads until mid-July.
Hewitt is the son of Maree and Goulburn horseman, David Hewitt. He has an older brother Brad, and a twin brother, Sam. The youngest is Jessica.
"In recent times Brad has had some success in Queensland with won the Group Two 4yo Championship with Molly O'Shea a few years ago (2015) and then the same race with Our Triple Play in 2018. He went alright with Rockin Marty too.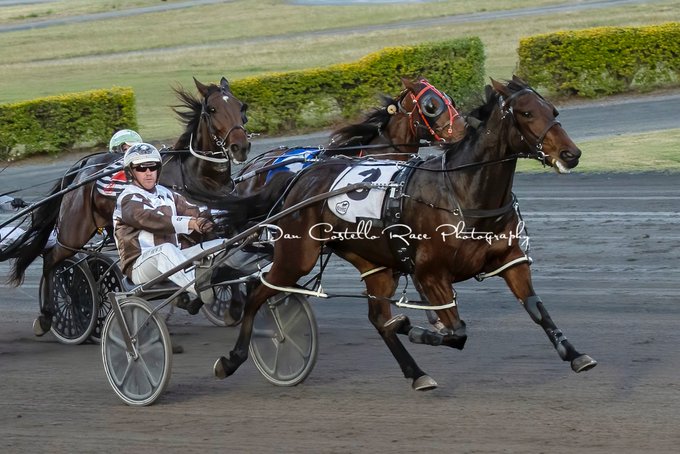 "We've always loved racing and winning. We are quite a competitive family. I remember when Sam and I started out at the same time the competition was fierce, but not so much now that we've become more established in our jobs," Hewitt said.
Hewitt was born into harness racing, but more sheep and horse farming. He was born and raised in Goulburn before the family relocated to his grandparents farm in Crookwell, 45km away.
"I've worked with sheep and horses most of my life. In fact, I returned to the family farm recently again from Goulburn to help Dad run the farm.
"It's not a large-scale operation, but we would sell between 300 and 400 cross-bred ewes, and producing about 400 to 500 lambs a year between us.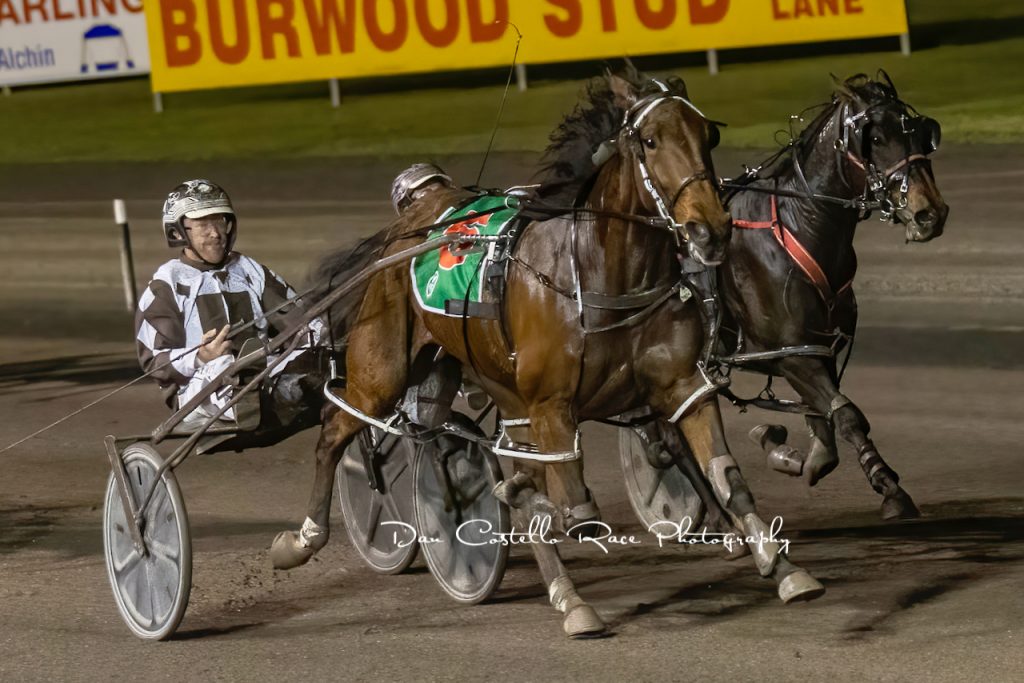 "We also work our horses and breed a couple each year. I've learnt a great deal in life from my parents. Dad taught me all the intricacies of animal welfare and I owe him a lot," Hewitt said.
However, he steeped the biggest praise on his wife, Bryanna.
"Not only has Bry given me two beautiful sons Charlie (nearly 4) and Jack (18 months), but she's more than a Mum and a great wife. Bri also does all the crap work at the stable.
"She never minds jogging them up. She's the complete wife. We have so much in common and both want to make harness racing work for us. I would not be where I am today without Bri," Hewitt stressed.

The former Goulburn High School student said he was always destined for a harness racing career, because he was sporty and liked to win.
"I've had some great times in the sport. Dead-heating the Group Three Canola Cup Final in 2019 behind Redbank Cooper was pretty special because my twin brother Sam trained him. I'll always remember that and my first training and driving wins," Hewitt said.
He saluted the judge for the first time behind the David Hewitt trained Cullen's Princess at Young on February 13, 2009.
Then nearly seven years later Hewitt's brown and white silks lit up the tote board for the first time at Wagga on 14 2016 when Verdo was victorious.
"It's a busy life with horses and sheep, and family taking priority over it all, but I'd have it no other way. Coming here in the Winter is a nice way to earn a living," Hewitt said.
Hewitt has brought 11 of his 20-strong Crookwell team to Queensland to campaign. When he returns home in mid-July most of this team will be turned out before another 20 resume work.
Hewitt's team can be seen again at Redcliffe Paceway this week.
FOOTNOTE: Hewitt trained two more winners at 'The Creek' last night (June 10) thanks two two lovely Luke McCarthy drives. The duo were successful with Zenxena in race seven and Sailor Girl in race eight.
QUEENSLAND CONSTELLATIONS:
Meanwhile, Redcliffe Harness Racing Club President, Bernie Ring, said Friday's card was a great way to start the 2023 Constellations Winter Carnival.
"Leap To Fame, Manilla Playboy, and Speak the Truth will highlight the Patrons Purse, while Tardelli, Hold Onto Ya Bling, and For Real Life will be hard to beat in the 3yo Sales Race," Ring said.
"Then on Saturday (June 24) the Group One Moreton Bay Regional Council (MBRC) Gold Cup, the Derby, the Oaks, Trotters Cup and of course the 2yo Sales Race will all lend towards some fantastic racing," he added.