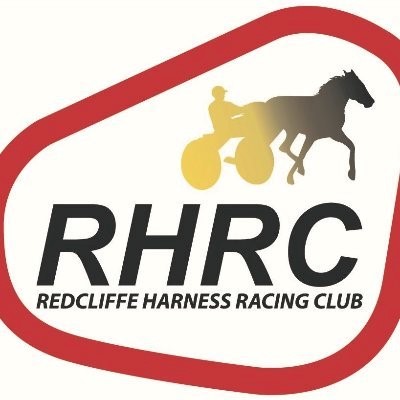 By Duane Ranger (Courtesy of Redcliffe Paceway)
Just under half a century ago, Shirley Coy and her family, introduced her future husband, David 'Paddy' Millard, to a lifetime of harness racing.
Forty eight-and-a-half-years of marriage and hundreds of races later, Mr Millard, sadly succumbed to cancer at 7.50am last Monday (June 7) in Warwick Hospital. He was 72.
Mr Millard's passing came just 11 hours and 35 minutes after his oldest son, Andrew, drove Feeling The Power, to win the seventh race at Redcliffe Paceway.
That was the last winner that Mr Millard trained. The same pacer also won for him seven days earlier at 'The Triangle'.
The 5-year-old Mr Feelgood gelding, who has now won four races, is owned by Shirley & David, along with Andrew's partner, Melissa Cole.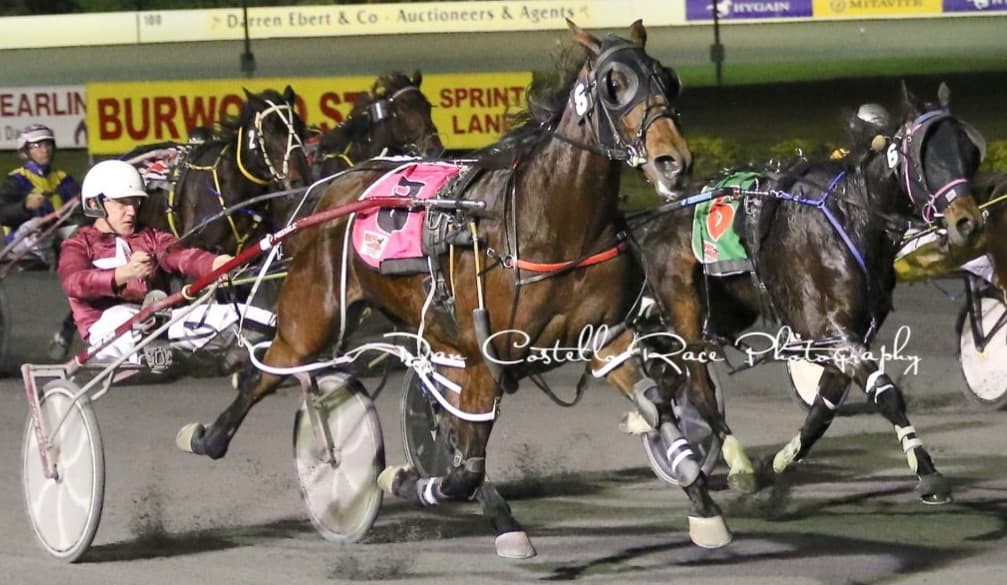 "It was heartening to know that David passed away knowing Andrew had won on 'Tommy'. Although he worked other jobs, harness racing was his life.
"Racing was always all about family for David. He got many of his relatives hooked on the sport, including his sons, brothers and nephews.
"David considered himself a 'hobbyist', but he loved horses and racing. He didn't know too much about harness racing until he met me and my family, so I guess you can blame me for that," Mrs Millard said.
Mrs Millard is the daughter and niece of the legendary Warwick-based Coy brothers, Doug and Fred.
Her Dad (Doug), who passed away in June last year aged 94, was one of the pioneers of harness racing in Queensland, and together with Fred, they won a number of derbies as a trainer, driver, and breeder.
The brothers were also well-known for training and driving champion Queensland pacer Stormy Water, who won on Albion Park's opening night in 1968.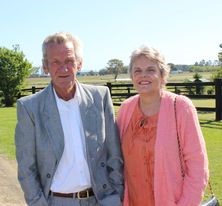 Stormy Water was retired to the Coy's Junabee Stud in Warwick, where the horse stood with great success.
His daughter, Stormy's Promise, provided Mr Millard with his first Albion Park win, while Plain Fancy gave him his first training success – not long after he took out his licence in 1975, and less than two years after he married Shirley.
Since then, he never looked back.
According to Racing Queensland records which go back to December 1982, Mr Millard has trained 132 winners, including three this season.
"David used to get all of his family to name his horses, but he did name his sentimental favourite, Little Bolt (nine wins and $68,813).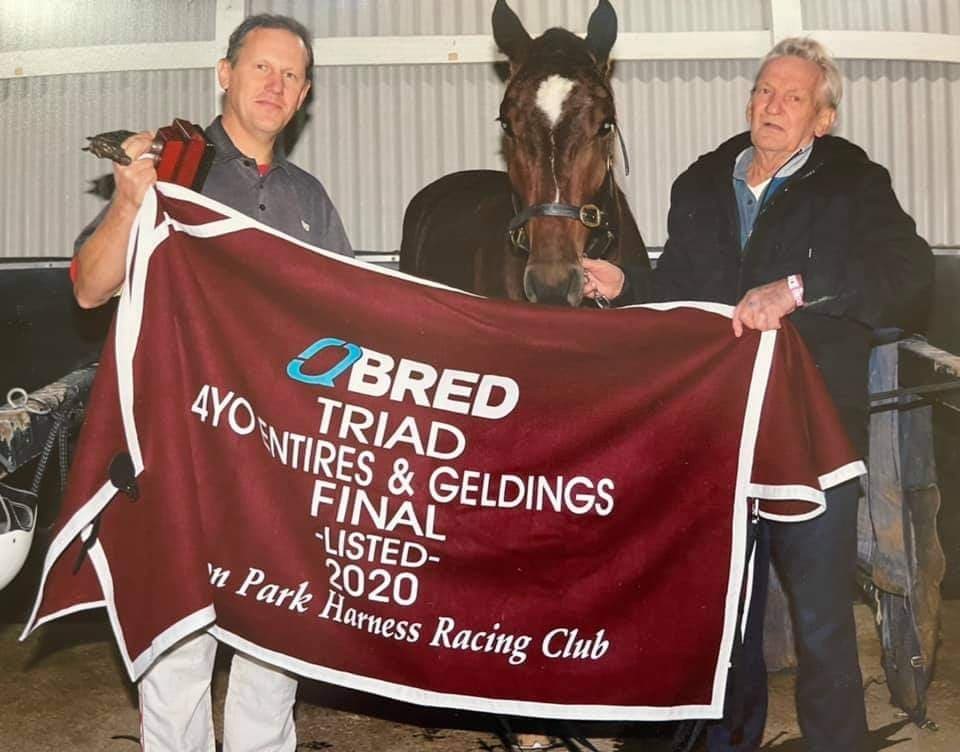 "He won the (Listed) Q-Bred 4yo Final at Albion Park with Andrew driving in May last year. David named him after Walt Disney's Bolt, a fictional cartoon dog with super powers. David really loved that horse," Mrs Millard said.
Little Bolt, Feeling The Power, and all of Mr Millard's six-strong team have now been turned out for a break.
Eldest son, Andrew explained, it was a fitting time to spell the horses, especially with his father's passing and the on-set of cold weather.
"He taught me everything I know about horses. He was still giving me pointers right up until the last time I heard from him. My brothers, Greg and Bradley, were with him the night we won, and itwas so pleasing for me to know that he went out a winner.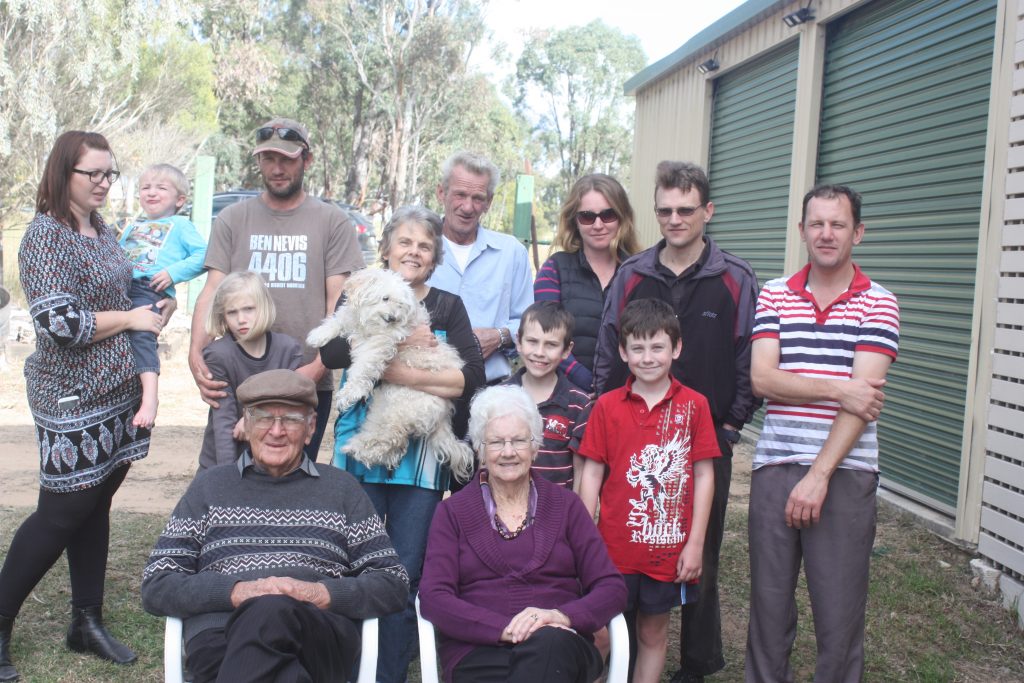 "I didn't realise it at the time but Feeling The Power's win will always be a special one. It will remain with me forever.
"Dad was a great man and even though he's been sick for a while, this is very hard to take. He was an inspiration to us all. He loved his family and his horses so much. He treated them like they were pets and part of the family," Andrew said.
Meanwhile, Redcliffe race-caller, fellow Warwick resident, and family friend, Anthony Collins, was saddened by Mr Millard's passing.
Even though he didn't realise it at the time, Collins said his commentary of race seven two Sundays ago would now be one he would cherish forever.
"In that race has turned out to be a very emotional hindsight one. David was one of the nicest and most likeable characters I've ever met.
"He never took life in a really serious way, and was always having a joke, which was typical of his dry Aussie humour.
"We actually used to drive for each other when we both raced horses at Rocklea. Mum and I used to take our horses over to David's place and he was always there to lend a hand.
"We would take our horses to him and he would always give us sound advice, swim and job them. Never did he ever take a dollar from us – not even for trackwork fees. David was always there to lend a hand and never expected anything in return," Collins said.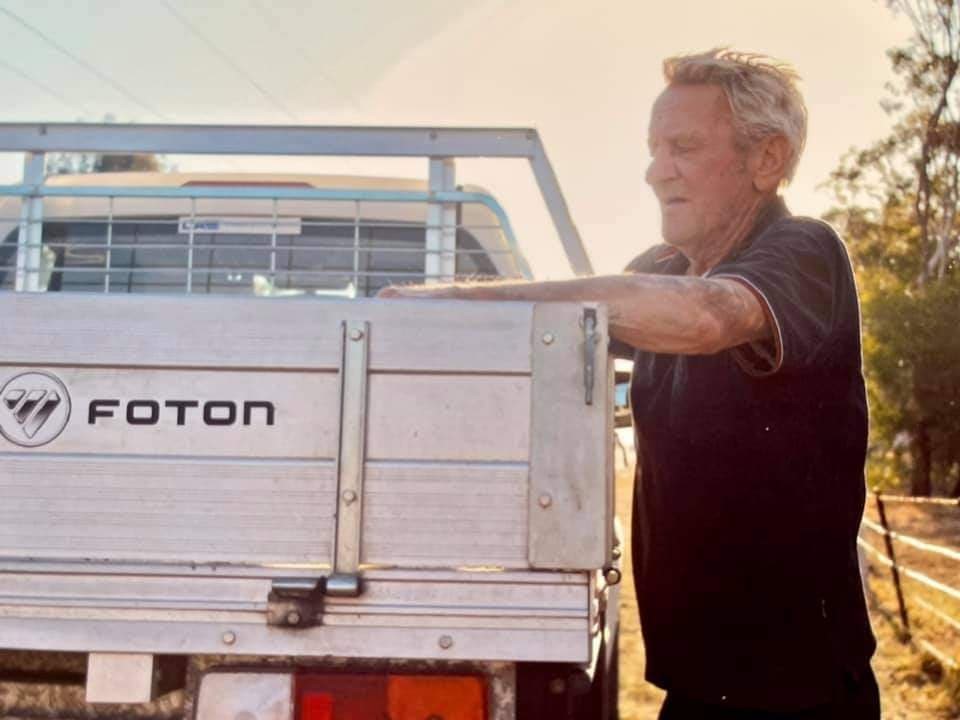 "I never realised it at the time, but that last win of his will always be a special moment in my life. It has now proved to be very sentimental," he added.
Mr Millard, who was the sixth of nine children to Arthur and Hazel, was born in Oakey (Toowoomba Region).
He left school at an early age and worked for the local dairy company at Warwick, working his horses after hours.
Mr Millard spent most of his working life at the Warwick Cheese factory until it closed in 2005 and then worked at Scott's PGC College for a further 11 years until ill-health forced his retirement.
Andrew said his best horses who gave him his biggest wins were Stormy's Promise, Misty Reflection (owned by David's nephew, Peter Jackson), Another Ripple, Eva Creed, Bongo Storm, One Four Seven, and of course Little Bolt.
Mr Millard is survived by his wife Shirley, three sons, Andrew, Greg, Bradley, and four grandchildren – Blake, Ryan, Alisha, and Kobi.
His funeral will be held at the Warwick Cemetery on Tuesday (June 15) at 11am, followed by a Memorial Service at the Scots PGC Chapel (Oxenham St) at noon.