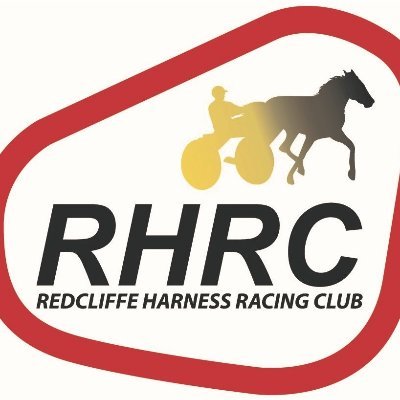 By Duane Ranger
Time has been last start-Redcliffe winner, Vermont's best friend.
And the 3-year-old filly's Kurwongbah trainer, owner, and breeder, Michael Nutley, is over the moon about that.
"She was a terrible young horse – nasty and dangerous even. A cantankerous angry little girl. She'd bite and kick you as quick as look at you. She hasn't been the easiest horse to manage but I've noticed in the last few months she's started to mellow a bit.
"She's rising four and still needs time, but I think she's slowly worked out what this racing game is all about. I don't think she will be any star, but she should win a few more races," Nutley said.
"Personality aside – I quite like her. She's gradually coming to it," he added.
The lightly raced daughter of South Park Hanover easily won her first race at her fourth attempt at Redcliffe Paceway last Wednesday night.
Driver, Paul Diebert, eased Vermont from gate two and sat in the death seat at the 1400m, but got cover 400m later.
Then at the 300m Diebert took Vermont along the markers to avoid the tiring pacers out wide. That was the winning of the race. The duo coasted home to win the 1,780m mobile by 5.9m.
She stopped the clock in 2:14.1 (mile rate 2:01.2) and her sectionals were 30.3, 31, 29.8, and 31.3. She was the $2.20 favourite.
She collected $2,850 for winning plus a $10,000 Qbred bonus for her first career victory.
"That was a pretty nice win, but I was surprised she opened up as short as she did. All four of her race-day starts have been at Redcliffe. She finished second on debut there on November 11. In fact, she's never raced anywhere else," Nutley said.
Nutley said Vermont had improved vastly since her first education.
"That was a terrible experience. She really showed her true colours that day. She was a disgrace. That was late last year. Fast forward a year and although she's still very raw, she's calmed down a bit and is starting to become a race horse," Nutley said.
Vermont is the second of two foals out of the un-raced Its Motor Power mare. Her mother, the 1991 Quite Famous mare, Scots Idol, won 12 races and just under $50,000. She in turn left the very good 2004 Die Laughing gelding, Just Call Me Joe, who won 16 races and just over $50,000.
Nutley said Vermont's only sibling, the 2013 Mr Aviator chestnut gelding, Just Call Me Goose, won one race.
"The family hails back to the good Tasmania pacer, Scots Idol, who won 12 races. So, the bloodlines are there. I think Vermont will get better with age all right," 48-year-old Nutley said.
Nutley said his love of racing and breeding came from his father Darryl and Trisha Nutley.
"My father has always had horses and been heavily involved in the industry. He learnt a lot from his good mate, Jim O'Sullivan. They are the same age and have been mates forever.
"Dad has had a few nice ones over the years like Margaret Shannon and Nephew Bye Bye," said Nutley who was born in Redcliffe and educated at the former Frawley College.
Nutley said he had loved harness racing for as long as he could remember, and still loved it.
"It's a great game with great people. I can't see me doing anything else. This is what I know best," said Nutley who works a team of four in Moreton Bay.
As well as an unraced pacer, he also trains siblings – The Casual Goose (2014 Pet Rock gelding) and Call Me Trish (2013 Always A Virgin filly).
In May this year they quinella-ed the eighth event at Albion Park with "Goose' getting the better of his older sister by 1.5m. That was one of Nutley's career highlights – so far.
It was an outstanding effort considering their dam, Madrina Dee ((2005 Jenna's Brach Boy mare) only had three foals – the last of them, The Casual Goose. The siblings were driven by human siblings, aka the Barnes brothers, Hayden and Brendan respectively.
Nutley, a baker by trade, said it was a night he won't forget in a hurry.
"I thought they were both winning chances when the draws came out, It came down to who got the easier run because they both drew nice marbles."
The TAB had a similar confidence in the siblings, with The Casual Goose closing the $5.50 second favourite behind his sister, who opened at $3.50.
Nutley said he remembered when his father, bought Madrina Dee off Brisbane's Sammy Difranceso.
"She was actually quite a promising racehorse, she came to us race ready and had her first start at Redcliffe in 2008," Nutley said.
"She only won one of her 20 starts and placed in a couple of others because she had a dropped hip but she's a lovely broodmare who hasn't had a foal since The Casual Goose in November 2015.
Madrina Dee, who is by Jenna's Beach Boy, had her first foal in November 2012 – a Live Or Die mare named Emily Lauren, who placed once in 11 starts.
Nutley has trained five winners this season, and 76 in a career spanning back to September 5, 2000.
He said Vermont was likely to start again at Redcliffe Paceway next week.
Footnote: We tried to obtain a photo of Michael, but the ever humble horseman…said quote: "I'm not a photo man.