By Duane Ranger
The epitome of 'country harness racing' returns to Warwick this Sunday when the Darling Downs Harness Racing Club hosts its first meeting in three years.
The Warwick Turf Club hosts the eight- race meeting, which starts at 12.45pm.
The last time the Darling Downs Harness Racing Club staged the meeting was on December 9, 2017. They had just seven races that day.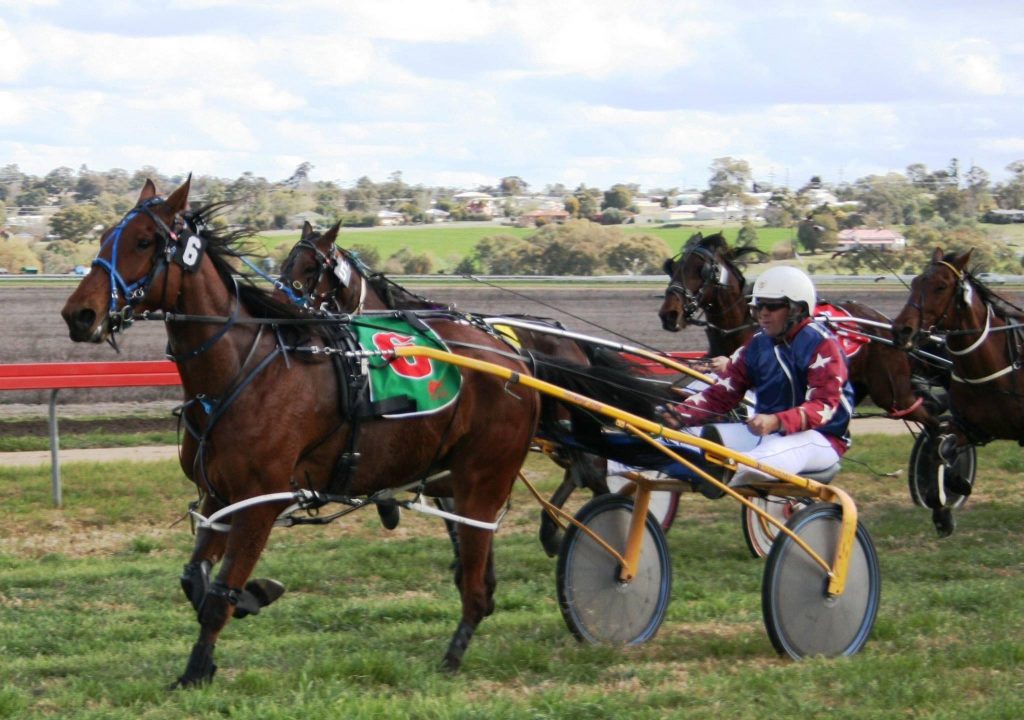 Club president and popular Australian race-caller, Ben Hall, said Queensland's unique grass track meeting on the galloping track offered something unique to harness racing in Queensland.
"The Warwick Turf Club always put on a good show. I went to their galloping Cup meeting a couple of months ago and that was a real fun day, and this meeting has always proved popular.
"I was down looking at the track on Tuesday morning its looking real nice. The grass has been cut nice and short. It looks ideal for harness racing.
"I know grass track harness racing is popular in New Zealand, and I know the horsemen and women and public love it here. Its just a shame this is out only grass track meeting, with the Show, every year," Hall said.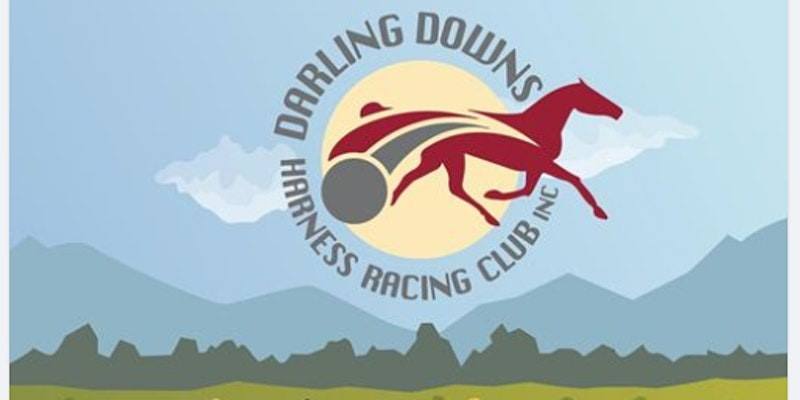 The big, roomy Warwick track is 1750m in circumference with a 375m straight. That runs clock-wise.
"That's exciting because the on-course patrons will see the horses start and finish right in front of them. It's just so good to see owners and trainers supporting out meeting. A big thankyou to Julie Hobday who is bringing a team from Tamworth – some five hours away.
"Racing Queensland has also been helpful with the stakes, including the $5,230 Warwick Pacing Cup at 3.39pm. I would also like to thank our major sponsors, like Garrard's and Hygain – and all the local businesses and studs as well," Hall said.
And speaking of Garrard-sponsored Warwick Cup, one of Queensland's best drivers – Angus Garrard – believes his best drive comes in that race.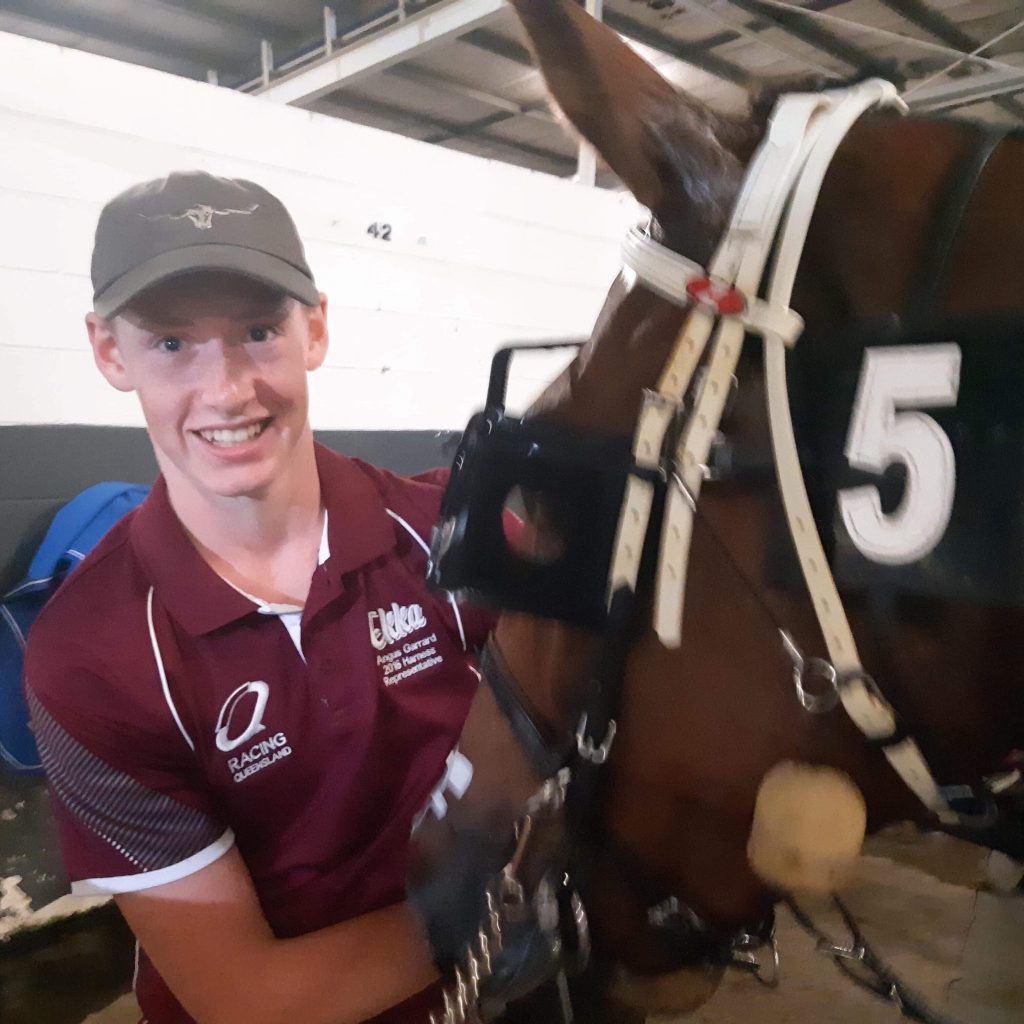 "My best is probably Montana Chief in the Cup. He comes up against a couple of tough opponents in this, but he's racing well and won nicely on the grass at Kilcoy last weekend," Garrard (pictured above), said.
Last Sunday the Darrel Graham trained and Garrard driven Montana Chief started from four (of five) and proved too strong winning easily by 10.9m with a 2:10.8 mile rate for the 1,820m mobile.
Garrard said he enjoyed driving on the grass at Kilcoy and was looking to driving at Warwick again.

"I've driven mini trotters on the grass at Warwick. I really enjoy the grass track racing. It's something completely different for the horses and participants and it's a very different style of racing that's always good fun," Garrard said.
This Warwick Cup distance is a 1,950m mobile – 750m longer than the very unique fifth race at 3.04pm, which is a 1,200m sprint. Garrard has a great chance of winning that race as well, having drawn two with the Graham trained Big Gem Montana.
"That's going to be a real spectacle. Handle bars down and go for it. It's just one of the many unique things happening on Sunday," Hall said.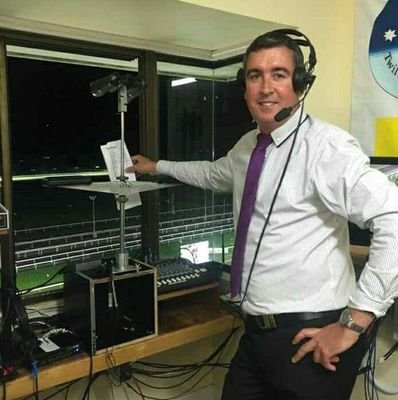 Asked if he saw any standouts on Sunday he replied:
Big Bang Leonard is having his second start back after almost losing his life. He's a very nice horse when right. He's in race three (1.56pm), and personally I think he should be in the Cup.
"Then there's Malabar Spur in the first (12.45pm). She's going for four wins in five starts and the 40m handicap shouldn't be a problem in a small field and on the big, roomy track," Hall said.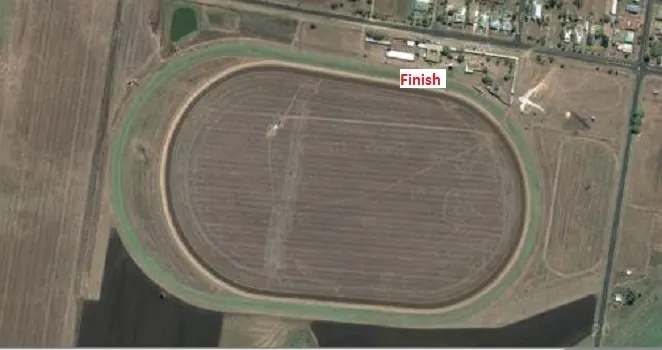 "Our Major Day could also be worth following in the Cup, especially after his last start Albion Park win. Dayl (March) trains him locally," he added.
Event organiser and race-caller, Anthony Collin, had this to say about Sunday's meeting:
"It's exciting to have the meeting back. Trotting has a long and proud history in Warwick and the Darling Downs, and I'm proud to have played a part in organising it.
"Racing Queensland have been great in ensuring this day is possible, and a massive thanks goes to their Board and Management.
"Our long-time sponsor – Garrards – have supported us once again, we owe them a lot for its success, and I can't thank them enough," Collins said.
"I know we've got a vet hot day forecast which will be a challenge, but those that are there can be certain the beers are cold!" he added
Footnote: The Warwick Racecourse is located at the river flats of the Condamine River on Victoria Street, Warwick. It is situated is on the intersection of the Cunningham and New England Highways, 170km west south west of Brisbane, or 60km south of Toowoomba.