By Duane Ranger
'Leader Peter', aka Peter McMullen, can almost reach out – touch, taste and smell an elusive Queensland driving premiership.
The man who has driven a century of winners 11 times notched up his 182nd victory for the season at Redcliffe Paceway yesterday (Wednesday). It's the fifth time in six years he had achieved the ton.
In December 2014 he became the youngest driver in Australia to win 1,000 races. He was just 23 at the time.
Then on July 11 this year at Albion Park, McMullen became the youngest reinsman to drive 2,000 winners, and in doing so joined 26 other drivers to do so.
No-one deserves a Queensland driving premiership more than McMullen.

In fact the 28-year-old Patrick Estate reinsman said it would be the highlight of his career if he achieved that feat for the first time on August 31.
He said it would mean more to him than winning his only Group One victory behind My Valerie in the 2015 DJA Memorial Trotting Championship at Albion Park.

"I've tried for so long and come so close, but never quite got over the line. Because of the wait a Queensland premiership title would undoubtedly be the highlight of my career. It would be very special," McMullen said.
In June McMullen became the first Queensland driver to go past $1 million in earnings.
But as at this morning (Wednesday) the father-of-two led the Queensland Driving Premiership with 182 wins. He has also placed 303 times and banked $1.3m in purses.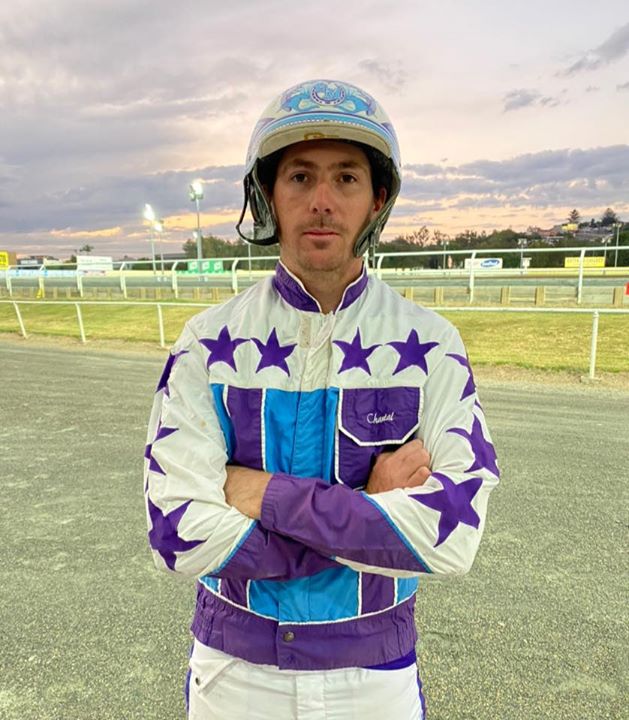 The Top 10 reads: 1) McMullen 182; 2) Nathan Dawson 162; 3) Grant Dixon 147; 4) Narissa McMullen 144; 5) Paul Diebert 129 ; 6) Angus Garrard 110; 7) Taleah McMullen 98; 8) Adam Sanderson 95; 9) Brendan Barnes 88; 10) Matt Elkins 72.
But McMullen is used to running second. Since 2009-2010 when he was 18, he has been runner-up seven times, third twice, and fourth in 2016-2017.
"Ten seasons I've waited and so many times I've gone close – and nothing is guaranteed this season either. But if I can carry on with what I've done these last three or four months I'll be happy.
"If I did win it, it would surpass anything else I've achieved in the sport, including reaching the 2,000-win mark, which I'll probably get to next season (currently 1,921)," he added.
McMullen's amazing Queensland driving career reads:
2018-19: Second with 185 wins ($1.25m) compared to Grant Dixon's 237.
2017-18: Second 170 ($1.06m) – Nathan Dawson 208.
2016-17: Fourth 129 ($743,312) – Shane Graham 186.
2015-16: Second 199 ($1.14m) – Shane Graham 247.
2014-15: Third 172 ($1.05m) – Shane Graham 255.
2013-14: Second 174 ($854,474) – Grant Dixon 184.
2012-13: Second 158 ($779,339) – Matthew Neilson 166.
2011-12: Second 162 ($784,447) – Grant Dixon 207.
2010-11: Second 191 ($782,782) – Grant Dixon 225.
2009-10: Third 146 (554,342) – Grant Dixon 242.
Being a father is even more important to the former Lowood State High School student.
"Obviously Chantal, Rylee and Olivia are my life and that's where my priority is. The drives are drying up a bit. I didn't have any at Redcliffe this week, and that's okay because I can spend more time with my girls and at our barn," McMullen said.
Yesterday McMullen steered the Chantal Turpin (wife) trained Gojoe (pictured) to win the fifth event at 'The Triangle' – the Woollam Construction Pace.
McMullen sat in the one-one with the Roll With Joe – Trudee (Albert Albert) gelding before looming up on the turn and then running away to win by an increasing 5.1 metres.
Gojoe (9) paced the 1,780m mobile in 2:09.5 (personal best mile rate 1:57.1) and his sectionals were 29.1, 30.8, 29.2, and 29.1.
The bay is owned by Craig Whiteoak and was bred by Jared Kahlefeldt. It was his second win in 13 starts. He's also placed four times and banked $10,849. He made his debut at Albion Park in January.
Gojoe was the $3 second favourite.