By Duane Ranger.
Imagine being gifted a 4-year-old Mr Feelgood gelding, and then after 11 starts you realise you have been in the winner's circle four times.
That's exactly what 17-year-old Logan Village horsewoman, Chloe Butler, has experienced since being gifted Mega Star from his Brisbane-based breeder, Solid Earth Pty Ltd, aka Kevin and Kay Seymour.
"I picked him up from Grant Dixon's on about April 10 and he's won four times and placed once at Redcliffe. His latest win was two starts back on July 15. I honestly can't thank the Seymours enough for this opportunity.
"The horse has been nothing, but great to me. He's lovely to have around and I have well and truly fallen in love with him," Butler said.
Mr Seymour said he was "honoured" to be able to assist the young horsemen and women with relatively young pacers.
"Last year Kay and I decided to divest some of our horses and give them to our Juniors. Kwasii was the first one and he went to Trent Moffat last August.
"We've given away four horses now for a small consideration of no more than $200. They are ready-made racehorses. It's a good way for our 'juniors' to earn some cash, as the horses are in full work and are ready to race," he added.
The four recipients and the pacers (in detail) that the Seymours have virtually donated are:
CHLOE BUTLER – MEGA STAR: 4yo Mr Feelgood – Mighty Mia (Art Major) gelding; 31-7-2-2, $30,923 and a 1:57.6 mile rate.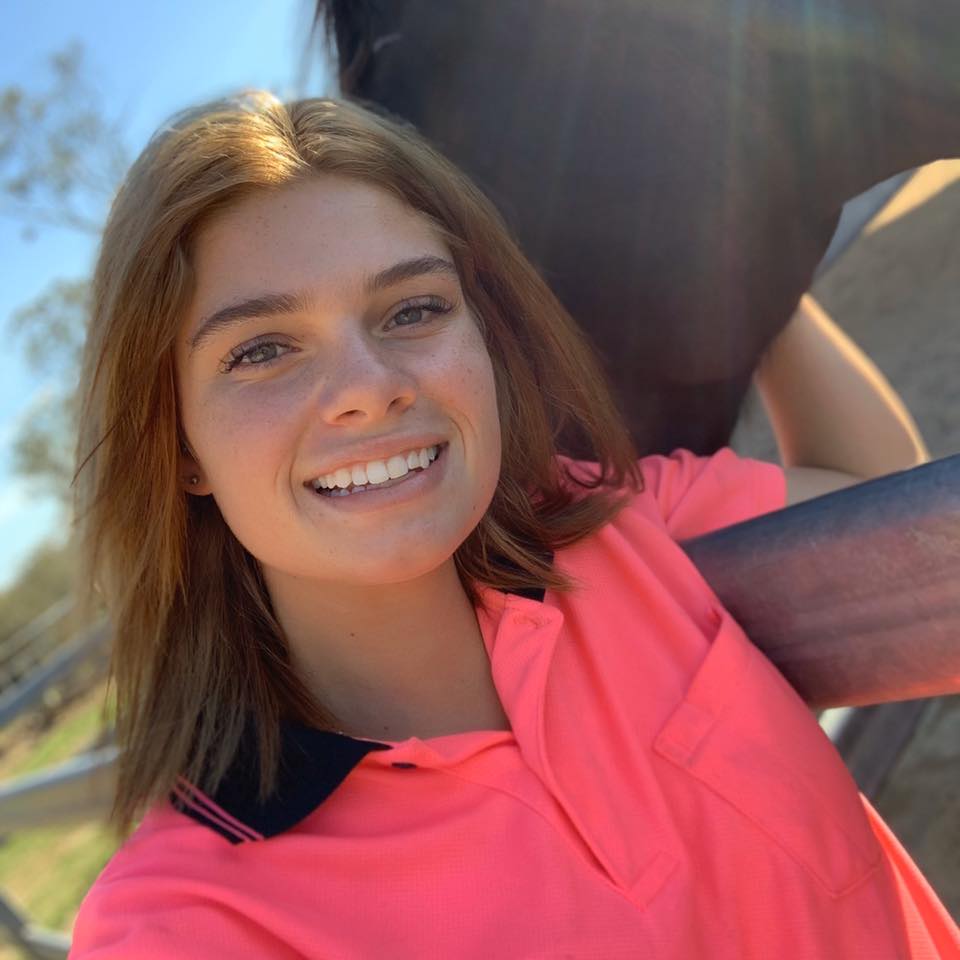 MATT ELKINS – PARAVANI: 5yo Christian Cullen – Enchanter Franco (Badlands Hanover) gelding; 49-6-3-5, $44,754 and 1:55.2.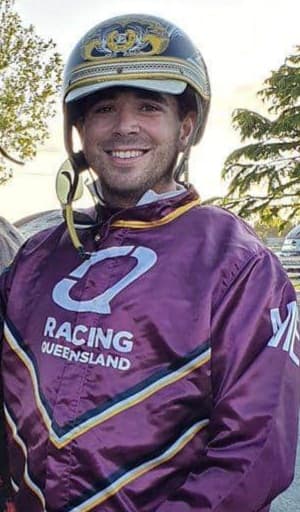 ALEX CAIN – TODAYS HERO: 4yo Mach Three – Tori Maguire (Christian Cullen) gelding; 30-5-2-6, $29,870 and 1:53.9.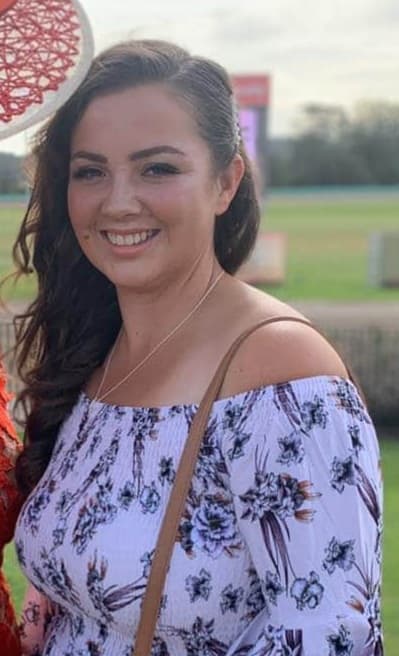 TRENT MOFFAT – KWASII: 4yo Art Major – Joy To Behold (Fake Left) gelding; 39-3-3-5, $20,844 and 1:56.6.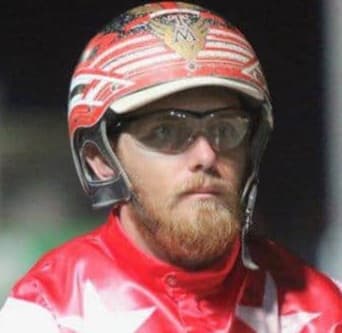 Elkins too, was overwhelmed with the Seymours' continued kindness to the industry.
"I am very appreciative of all Mr and Mrs Seymour have done for myself in helping me out this season. They have given us quality horses to train and have also sent us on media courses.
"Paravani is a very good horse and I was rapt at the opportunity to give him a go. He has so much ability and potential.
"He's already run some awesome races in Australia for Mr Seymour. I'd love to get him to return some of that form," Elkins said.
The 23-year-old said the 5-year-old had experienced a couple of niggles.
"I've had a couple of issues with him getting sick, which forced me to take my time with him. I've looked after him well, and he's now on the come-back trail.
"I couldn't have been more pleased with his trial on June 25 at Albion Park when he finished a nice second behind Lilac Flash.
"Then he raced a week later and I was again happy with the run. He's now knocking the stable door down at home waiting for a mile race at Albion Park," Elkins said.
"Thanks again so much to the Seymours," he stressed.
Meanwhile, Cain too was overwhelmed with the Seymours' generosity.
"Kevin and Kay have given me a great opportunity with this horse, and I hope to have great success with him moving forward, and do them proud.
"It was a lovely gesture and I feel the juniors who benefitted from this have been given a great chance to train your own their own horses – and do well," Cain said.
The 24-year-old Logan Village horsewoman said she obtained Todays Hero three months ago.
"I received him on April 17. He had been out on a break when I got him so I let him have a proper let-up. I then started working him and he had his first start for me last Friday (ninth). My brother (Leonard) drove him," said Cain.
As for Kwasii, Moffat said he was progressing nicely and was still spelling after finishing seventh at Redcliffe on May 14.
More about Moffat and Kwasii can be viewed in this earlier story written about the pair: https://www.racingqueensland.com.au/news-and-guides/october-2019/moffat-extremely-grateful-for-gift-horse
Ends.