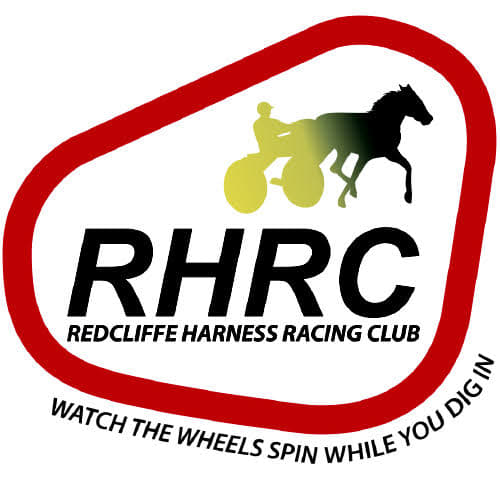 By Duane Ranger (courtesy of Redcliffe Paceway)
A common cricket injury has ultimately led to a blossoming harness racing career for former Under-19 Australian cricket rep, Lacey Hinze.
Haigslea-based Hinze, who trained two more winners at Redcliffe this week, may never have recorded her best season in 2022, had it not been for stress-factures in her back.
The right-arm opening bowler, who was named in the national age-group side in 2005, also represented Queensland Fire for several seasons. She claimed many five-wicket bags and has also scored a century (110) off 69 balls.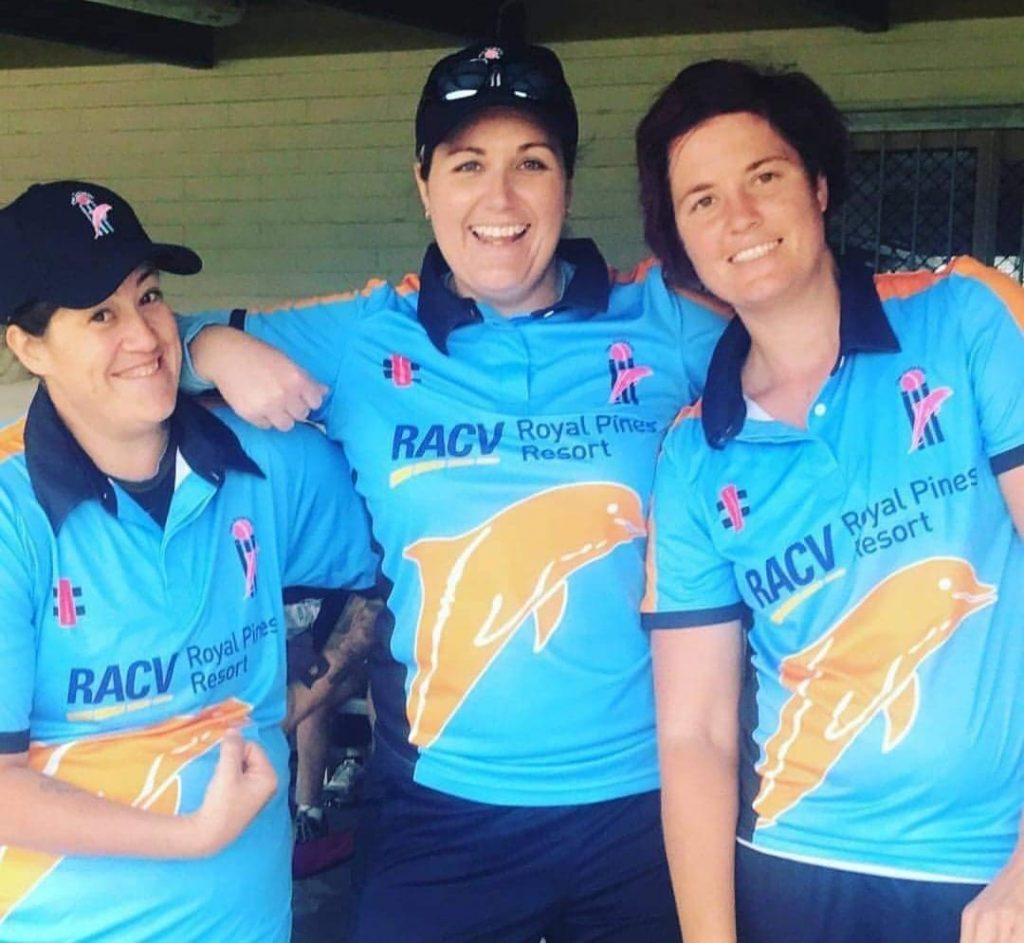 "I used to play with and against a lot of Australian test, one-day, and T-20 players, including former Australian captain, Rachel Haynes, who only announced her retirement last week. I loved cricket and would have loved to have played on – and did a bit.
"But stress fractures cost me in my twenties. I came back to the sport (twice) and played again between having my two children, but I'm 35 now and it takes its toll more as you get older," Hinze said.
She said stress fractures were a common injury with opening bowlers because they are caused by repetitive hyperextension and rotation of the spine.
"But had it not been for that injury, I wouldn't be doing the horses like I am now. It was meant to be. I have two beautiful children and I love my horses," Hinze said.
"I'm quite competitive, and I'm still getting that winning feeling in harness racing," she added.
In fact, Gold Coast born-and Robina High School-educated Hinze has won 75 races and placed 245 times ($430,747) since 2011.
Her 21 victories ($83,889) this season is a personal best beating the 15 ($125,065) she achieved in 2019-2020.
"I've never had horses this nice before. It all comes down to the quality of horse you have, and I like my team of eight which I train at Calvert, which is about 20km from Haigslea," Hinze said.
The best horse Hinze has put a bridle on – High On Montana – saluted the judge for the 19th time (17th for Hinze) in race nine at Redcliffe Paceway last Thursday (September 15).
Twenty hours and 43 minutes earlier, Just Good One delivered for Hinze in race seven (Wednesday) when dead-heating with Our Friend. That was his 15th career win and 11th for his conditioner. Lachie Manzelmann drove both of the Hinze-co-owned geldings.
"Lachie drives most of my horses and he does a good job. He's also loyal, knows my horses well, and communicates. We get on good. He drove them both really well again. We were delighted," Hinze said.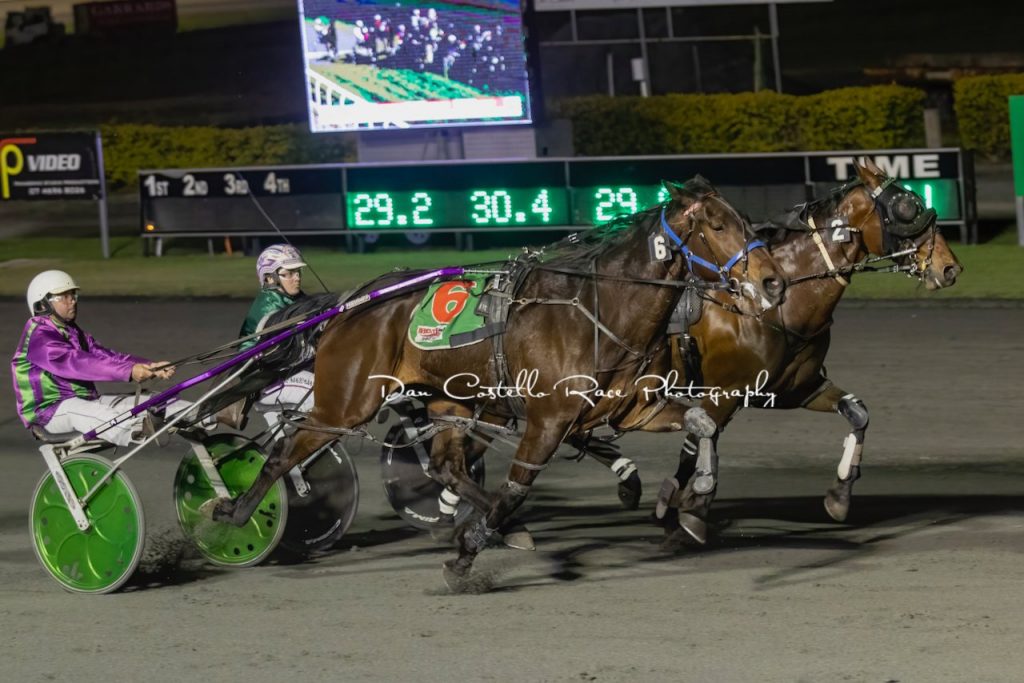 By "we" she meant 'Team Calvert' and her partner Ricky Gordon, who trains a team of 20-plus at their home in Haigslea.
"I couldn't do any of this without my Dad (Warren), Jurgen Stroschen (Yogi), and Barry Whitaker (Baz). We are 'Team Calvert' and I'm so grateful for the help they all give me.
"I was born into the sport with Dad always having a horse, and his father (Cecil) was an owner, who had horses with Dad. Grandad was a massive influence, but Dad and Ricky have been massive," said Hinze, who also works night shifts at her local Woolworths supermarket.
Although she grew up around horses Hinze spent the early 2000s working "on and off" in childcare.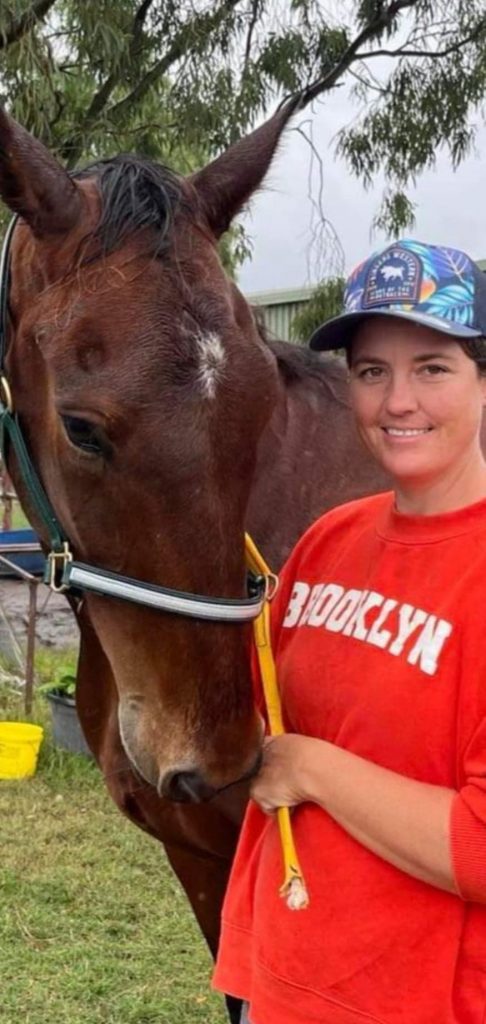 "Horses were just a hobby back then. That's until I got my license in 2011. I can't remember my first training win. I recall I trained no winners in my first season but then three in 2012-2013.
"I do remember my first driving win though. It was behind the Doug Manger trained Enrique Of Malacca at Albion Park (July 23, 2012). I only ever had eight wins and 52 placings from 2008 to 2016.
"I stopped driving when I fell pregnant with R Jaye just over six years ago. We've also got another son. His name is Billy Jay. I never really wanted to go back driving because I prefer to train," Hinze said.
Hinze said she was also enjoying her venture into standardbred breeding.
'I trained the lovely brown mare, Naveah (Saab – Breeze Baby), to four of her nine wins, and then I managed to lease her off Steve and Anne O'Donohue from Victoria and they let me breed the first foal out of her – a un-named Lennytheshark 2-year-old filly named.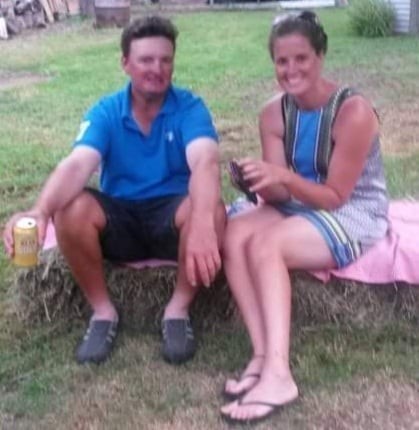 "She has had a couple of preps and is progressing nicely. It's a side of the industry which has always intrigued me. Watching a foal develop into an equine athlete is special," said Hinze.
Hinze's 1,259th starter to the races will be at Redcliffe Paceway tomorrow night (Monday) night when Handsome Harry and Manzelmann are likely to start favourites in race two (6.28pm).
"He's a bit of a 'gumby', but if he goes away, he will be tough to beat from gate two. He was really tired after his last race, so I've given him 12 days to recover," Hinze said.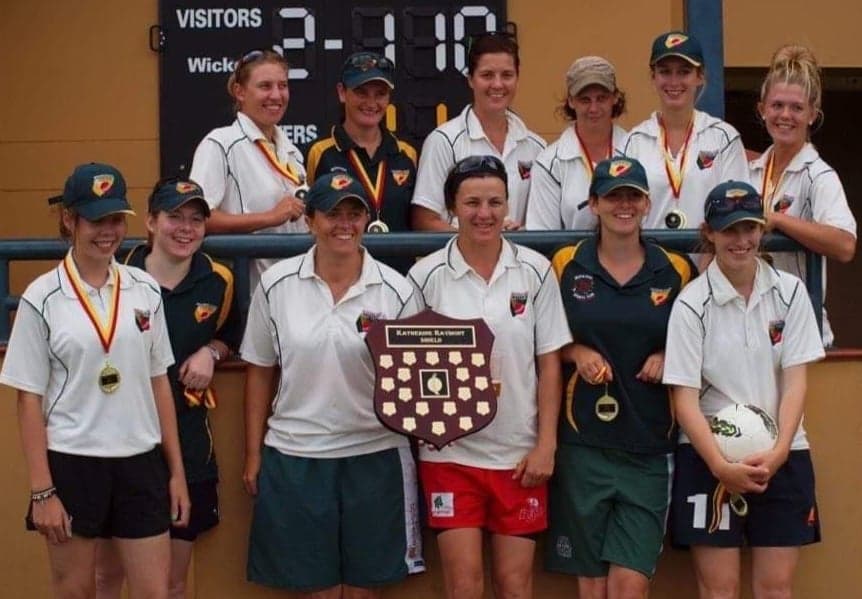 Hinze's colours are green with the black star, grey sleeves, and black stars.
Her best horses over the years (highest earner first) have been:
High On Montana 17 wins ($92.848); Just One Good One (11 wins and $54,174); Valkyrie Hanover (4 wins and $34,559); Neveah (4 wins and $29,708); Wecanonlyhope (5 wins and $28,107); Don't Be Jealous (5 wins $22,798); Risky Buziness (5 wins and $22,673); The Next Star (2 wins and $16,514); Our Eduardo Denario (4 wins and $14,601); Molly Montana (2 wins and $12,663).