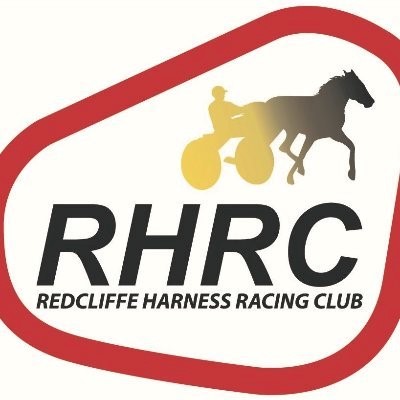 By Duane Ranger (Courtesy of Redcliffe Paceway)
One of the best horsewomen to have come out of New South Wales, Amanda Turnbull, has reined her first Redcliffe winner, some 13 years after having her first drive at 'The Triangle'.
The three-times New South Wales Driving champion (2013, 2014, and 2017), saluted the judge in race eight behind the Scott Hewitt trained Sand Blaster (2) just before 5.30pm last Thursday.
Bathurst-based Turnbull sat in the trail with the son of Somebeachsomewhere, and then in the passing lane they had just enough sprint to win the 1,780m mobile by a head.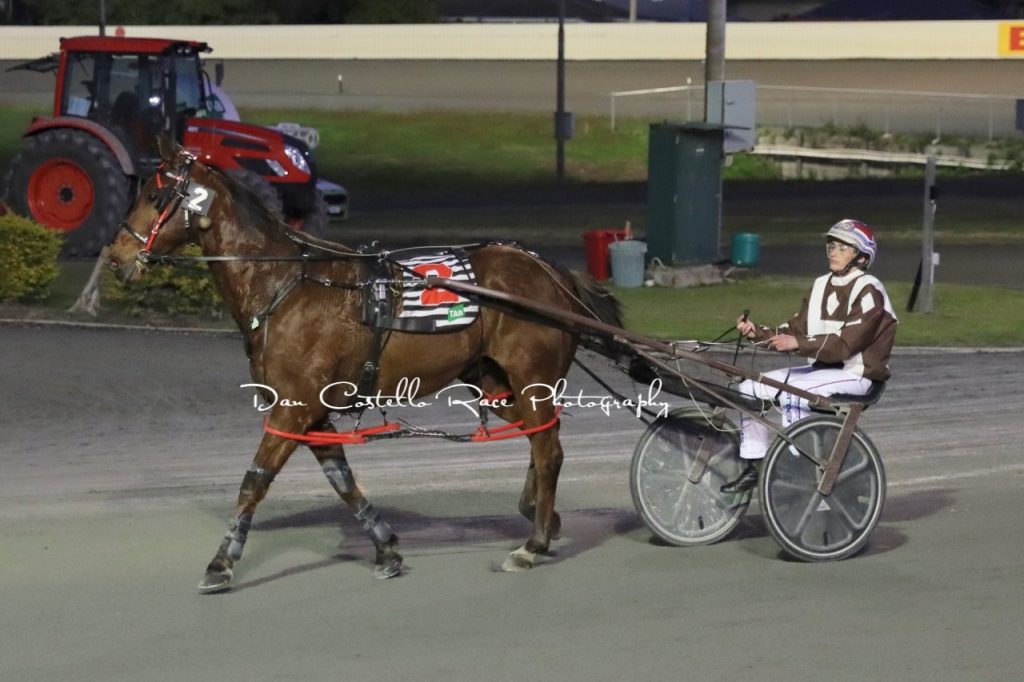 The 8-year-old gelding, who opened up at $5, stopped the clock in 2:09.8 (mile rate 1:57.3). His sectionals were 30.4, 30.3, 29, and 29.1. It was the bay's seventh win since making his debut 56 starts ago at Menangle in November 2015. He's also placed 14 times and banked $42,377.
"It was certainly something different, and I was very happy to win my first race at Redcliffe. I've seldom driven here since I started driving in the 2005-2006 season. I actually remember driving here in a junior driver's championship in 2008.
"It's a nice wee tight turning track similar to Parkes, Dubbo, Shepperton, and my home track at Bathurst – but none of them are triangular. I've always enjoyed driving at country tracks. Redcliffe is unique and that's what I like about it. It's a welcome change from the big city courses," Turnbull said.
"Yes, I will remember this win for a while. It was very satisfying to win behind one of Scott's horses. I really appreciated the drive," she added.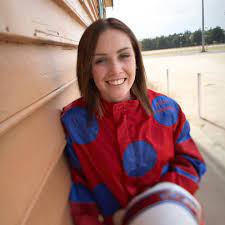 The 31-year-old, who is the daughter of prominent NSW horseman, Steve, is currently campaigning four horses from her Sydney team at the Queensland Winter Carnival.
They are the 20-win Falcon Seelster gelding, Ellmers Image; the eight win Fly Like An Eagle gelding, Chasing The Wind; the three-win 3yo Sunshine Beach filly, Awholelotofpretty; and the 10-win Lincoln Royal gelding, Bundoran.
This Queensland campaign Turnbull has also won behind Ellmers Image. That was when she trained and drove him to win the fourth race at Albion Park on July 6.
"I really like training, but driving is a lot easier. I'm proud to have trained my own team since the 2013-2014 season. I learnt everything from my Dad, Steve," Turnbull, a Lagoon native said.
Turnbull trains as good as she drives.
Her career stats (as of Friday) read:
Training: 2,891 drives, 829 wins, 826 placings, and $6.6m in career stakes.
Driving: 8,735 drives, 2,143 wins, 2,594 placings, and $15.7m in stakes.
This season she is 19th on the national training premiership with 45 wins and $443,247, This compares to last season when she finished eighth and won 164 times ($1.1m).
Two seasons ago Turnbull was Australia's sixth best trainer with 142 wins ($1.1m), and the years before that – 11th with 111 wins ($905,288) and fifth with 161 wins ($1.2m).
In the bike this season she is 16th with 184 wins and $1.3m in stakes. Other statistics show: 2020: 16h, 184 wins ($1.3m); 2019: 8th, 171 wins ($1.7m); 2018: 13th, 156 wins ($1.3m); 2017: 4th, 196 wins ($1.6m).
State-wise, Turnbull has won the NSW Driving Premiership three times, and has finished second or third three times in the last four seasons. This year she is currently third with 80 wins.
Turnbull currently sits third on the NSW Training Premiership with 80 wins, 30 fewer than her personal best of achieved in the 2018-2019 season.
"I'm training a team of 16 back home and we are here for another couple of weeks yet, so working four compared to 16 is a bit of a holiday.
"I love it up here. The weather is warmer and Jack Butler is family, so it's always an enjoyable trip north," Turnbull said.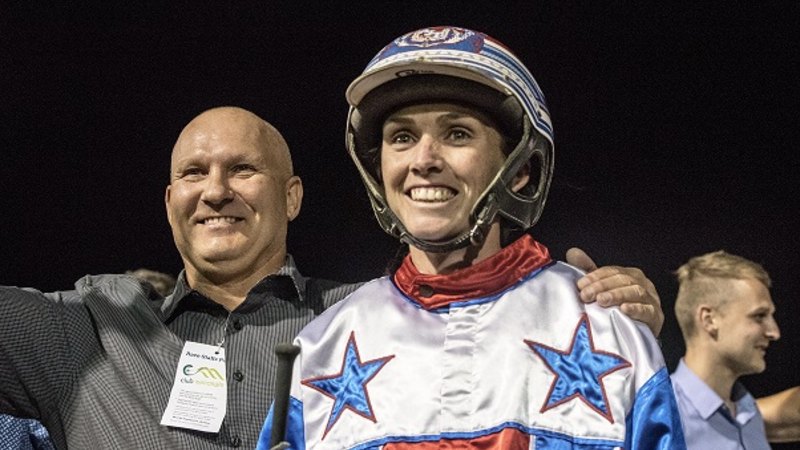 So, what is the best horse Turnbull has trained and driven?
"That would have to be Tact Tate. I trained and drove him to win some really nice races, including the Sunshine Sprint at Albion Park three years ago this month.
"We also won the Group One Bohemia Crystal at Menangle the year before and the Treuer Memorial in 2016. He also won a Sydney Cup and his other Group One came via the 4yo Bonanza in early 2016," Turnbull said.
That 2011 McArdle gelding won 24 races and placed 33 times for $474,692 in purses.
Turnbull was educated at Kelso High School in central-west New South Wales.