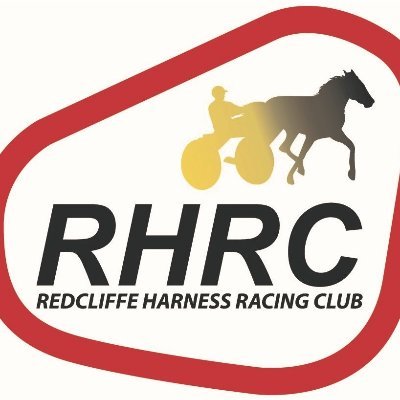 By Duane Ranger (Courtesy of Redcliffe Paceway)
Donnybrook hobby trainer, Steve Furey has trained 329 winners since November 1984, – a brilliant effort considering he is a professional surveyor who spends his days recording land, airspace, and water boundaries.
But that didn't stop the 54-year-old from making a rare 'day trip' to Redcliffe Paceway last Thursday. Just before 4pm the Furey trained, owned, and bred Living Grand notched up his 16th career win in the Redcliffe Leagues Club Pace.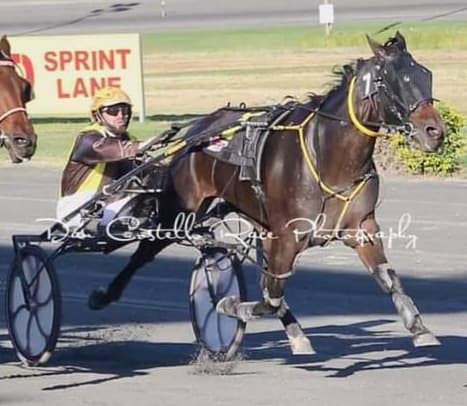 Furey said he loved his day away from the office.
"I can seldom get to Thursday meetings because I'm a land surveyor and that's been my main job since I graduated from QUT (Queensland University of Technology) in the mid-1980s.
"I would have liked to have got to more races over the years but I can usually only get to night meetings on Wednesdays or Saturdays," Furey said.
He rated Living Grand as an 8-year-old with anger issues, despite being one of the best pacers he has trained.
"He had his little Shetland pony with him in the float. If he doesn't travel with him, he gets quite nasty. He's not the easiest animal to train. His brother, sister and mother were like that too. All cantankerous buggars," Furey said.
"In saying that he's probably one of the better ones I've trained," he added.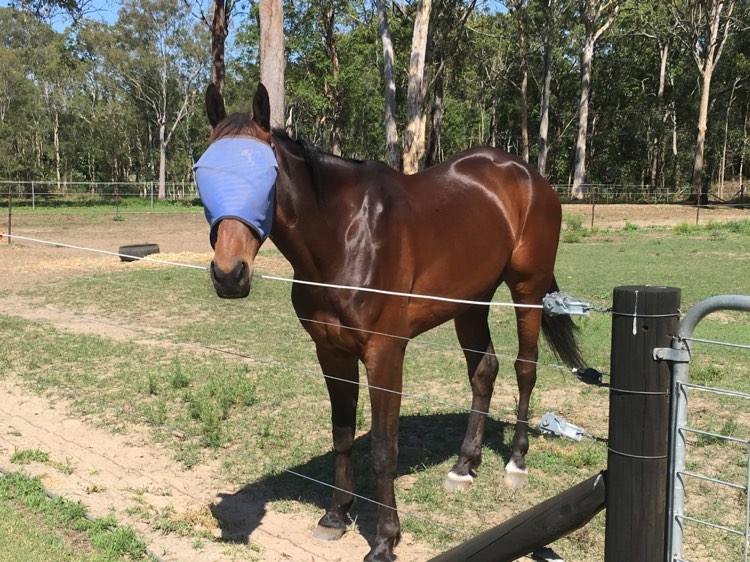 Furey has only ever had a horse or two in work. Living Grand's 1.1m passing lane win on Thursday saw the 8-year-old Sir Galvanator gelding go past $100,000 in stakes with his 16th win. He's also placed 44 times from his 167 starts.
That victory came four years and 10 months after Paul Diebert drove him to his first win at Redcliffe Paceway. Diebert, who was again in the bike on Thursday, was rapt with the triumph.
"It was a gutsy win. We have quite a history. Steve had him trained to the minute. He was definitely on his toes," Diebert said.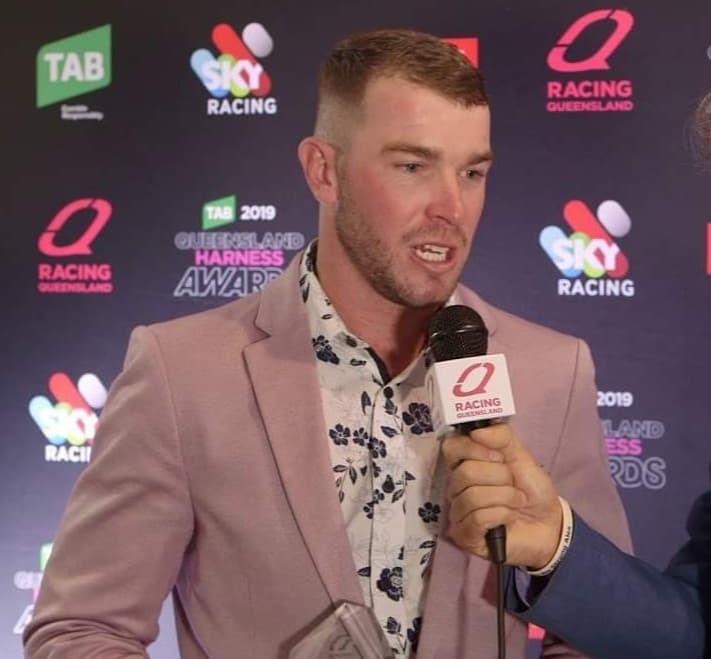 Furey was delighted with the way Living Grand knuckled down and attacked the passing lane.
"The drop-back in grade has helped him a lot and so did that run the Sunday before. That was the first time he had seen the passing lane and he ran on just okay for third.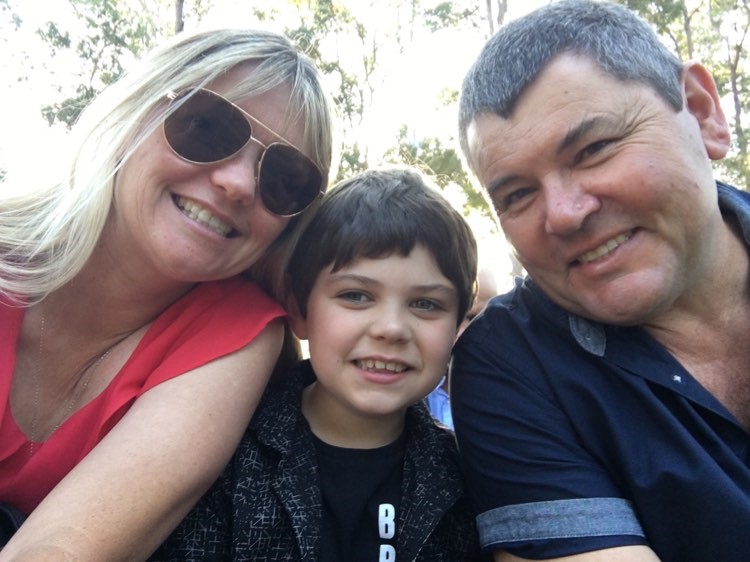 "He's usually back in the field or in the parked position, so that run on the Sunday gave him confidence. Paul drove him well. The horse is no star but 16 wins is 16 wins and with that record he'd probably be the best I've trained," said Furey.
He said he bought Living Grand's mother, the 1998 Live Or Die mare, Classify from prominent Cambridge (New Zealand) trainers, and good friends – Andrew and Lynn Neal.
"She had won two races over there and then won a couple more here before we retired her in September 2005. We brought her specifically for breeding purposes, but she only left two winners from the four foals she left," Furey said.
He said younger brother, the 6-year-old Ultimate Falcon gelding, Ultimate Ad, has also won 16 races and $89,020.
"I think Dayl March bought Ultimate Ad initially. We gave Classify away to Burwood Stud after we bred Living Grand. The mare was still a cantankerous horse and only left one other foal after Ultimate Ad. Ryan Veivers later trained Ultimate Ad and also did a good job with him," Furey said.
Living Grand's win last week came with a 1:59.7 mile rate – 6.2 seconds slower than his best time he recorded at Albion Park on June 12 last year.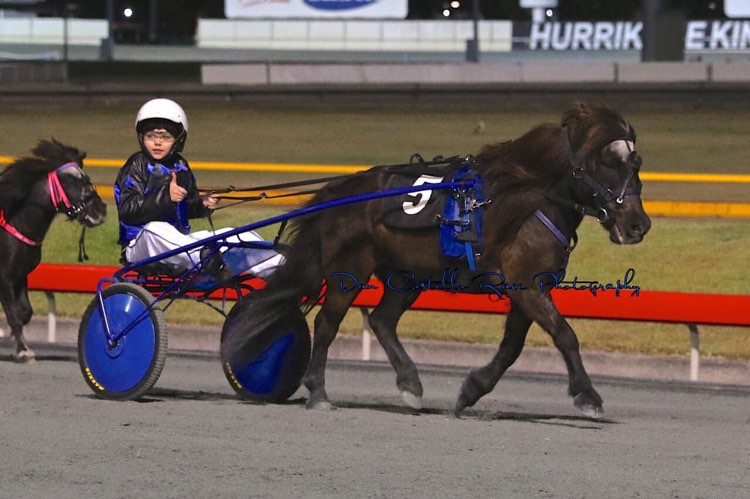 "I half expected him to go close on Thursday. He was coming into form with a previous fifth and third. I'm hoping he can go on with it again on Monday," Furey said.
Don't be surprised if Living Grand and Diebert repeat the dose again tomorrow (Monday night).
They have drawn one in race four (7.22pm). Whether he ends up in front or in the trail the moody bay gelding has the sprint and form-line to defeat his six opponents.
Furey is married to Sharon, who manages Garrard's Horse & Hound at Redcliffe Paceway. They have one child named Jonathon, who is 12. Jonathon enjoys driving the mini trotters behind his three ponies named Rocky Rocket, Tuppence and Blackerthanmidnight.
What is a Surveyor?
Surveying or land surveying is the technique, profession, art, and science of determining the terrestrial or three-dimensional positions of points and the distances and angles between them. A land surveying professional is called a land surveyor. He or she establishes official land, airspace, and water boundaries with civil engineers, landscape architects, and regional and urban planners to develop comprehensive design documents.