By Duane Ranger. (Courtesy of Redcliffe Paceway)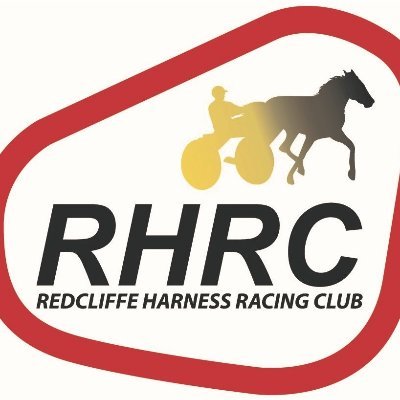 After training and driving 10 winners this month, Jonah Hutchinson said he would have traded them all in for the return of his two beloved purebred Staffies (Staffordshire Bull Terriers).
When Redcliffe Paceway contacted Hutchinson about his great start to November, he had more pressing matters on his mind.
His beloved dogs, Hutch and Tank had mysteriously disappeared eight days earlier. Police reports had been made, but surprisingly within an hour of talking to Hutchinson on Monday (November 16) afternoon, the duo had mysteriously returned home.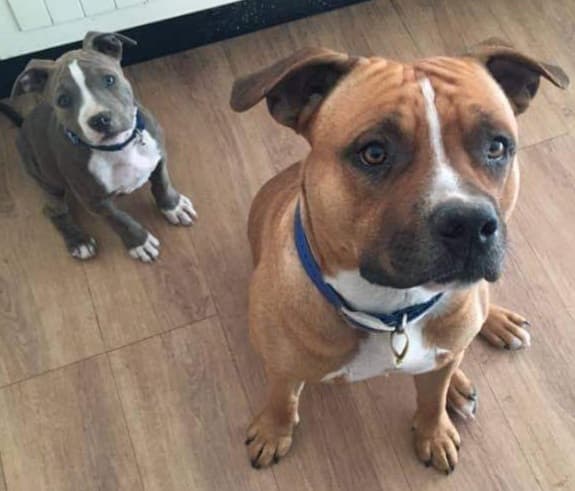 "They had been missing for over a week and they came back real skinny, but at least they are back. I'm only 21 so obviously too young for kids, so to two dogs are the closest thing I have to children.
"They are family for Paige (Bevan) and I. They go everywhere with my horses. They sleep at my feet every night on the bed. They even made the trip to Tamworth and back a couple of years ago to pick up a horse," Hutchinson said.
"It was a great month until we lost them. Now things are awesome again, and I just want to keep stacking up those winners," Hutchinson said.
And the Brisbane-born and Beenleigh (Trinity College) educated reinsman is riding the crest of a wave at present. Seven of his nine victories this month have come at his beloved Redcliffe Paceway.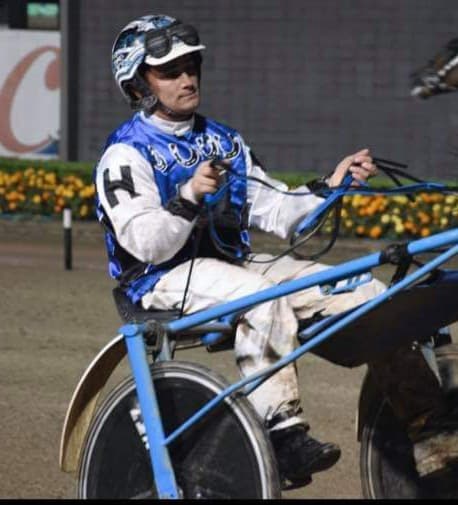 Here's his November results:
Tuesday November 17 at Albion Park: The Hutchinson trained and Bevan driven Blissfulday wins race three
Sunday November 15 at Redcliffe Paceway: Hutchinson drives the Ron Sallis trained Burmach to win race three, and then half an hour later he saluted the judge with the Billy Moore trained Wavedancer.
Thursday November 12 at Albion Park: Hutchinson trains and drives Tactfilly Magic to win race three.
Wednesday November 11 at Redcliffe Paceway: The Hutchinson trained and Bevan driven Blissfulday wins race seven, and two races later Hutchinson trains and drives Rousey to win race nine.
Thursday November 5 at Albion Park: Hutchinson drives the Warren Hinze trained Underthekilt to win race five.
Wednesday November 4 at Redcliffe Paceway: Hutchinson trains and drives Rousey to win race six.
Sunday November 1 at Redcliffe Paceway: The Hutchinson trained and Paige Bevan driven Blissfulday wins race six, and then two races later Hutchinson trains and drives Rousey to win race eight.
On October 14, the Hutchinson also trained Blissfulday to an easy 14.4m victory at Redcliffe. That provided his partner, Bevan, with her first driving victory in Queensland after arriving here from Wagga Wagga on September 2 to join forces with her man.
This season he has trained 23 winners from 272 starters and placed 59 times for just over $130,000 is stakes, His first training success came behind Torque To The Max on November 21, 2018 – of course at Redcliffe.
In the bike he's had 33 wins from 452 drives this season and amassed $202,453 in stakes. His first driving win came behind the Grant Dixon trained Jessica Amber at Albion Park on January 30, 2018.
"I've done all right since those debut wins. I actually had my shoulder operation the day Torque To The Max won.
"I remember that night well. It was race seven on a Wednesday night and Torque To The Max opened up a $21 shot. Leonard drove her brilliantly. It made my night and took a bit of the pain away," Hutchinson said.
Leonard is Leonard Cain, one of Hutchinson's best friends, and another promising young driver who hails from Queensland.
"I've always loved harness racing and you can blame Leonard for that. I've known him since Grade Three, and he got me into it.
"I would have probably chosen harness racing over rodeo and rugby league, even if I didn't get injured," Hutchinson said.
The talented horseman has ridden angry bucking bulls at rodeos at from Bowral, to Yatala, Toowoomba, and Warwick.
And thanks to natural rugby league ability, and family contacts in the United States, Hutchinson has played top level rugby league (hooker and half-back) in New York, Washington, Philadelphia and Los Angeles.
However, two shoulder reconstructions within a couple of weeks of each other put paid to any thoughts of a return to the rodeo or league circuits.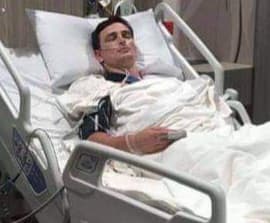 "I've got a heap of screws in my shoulder and a lot of fake muscle, but it doesn't affect my driving. The injury has healed now and I'm totally in control in the sulky.
"I don't even think about it. It no longer fazes me. I'm just not up to the physical combat of bull-riding or footy any more.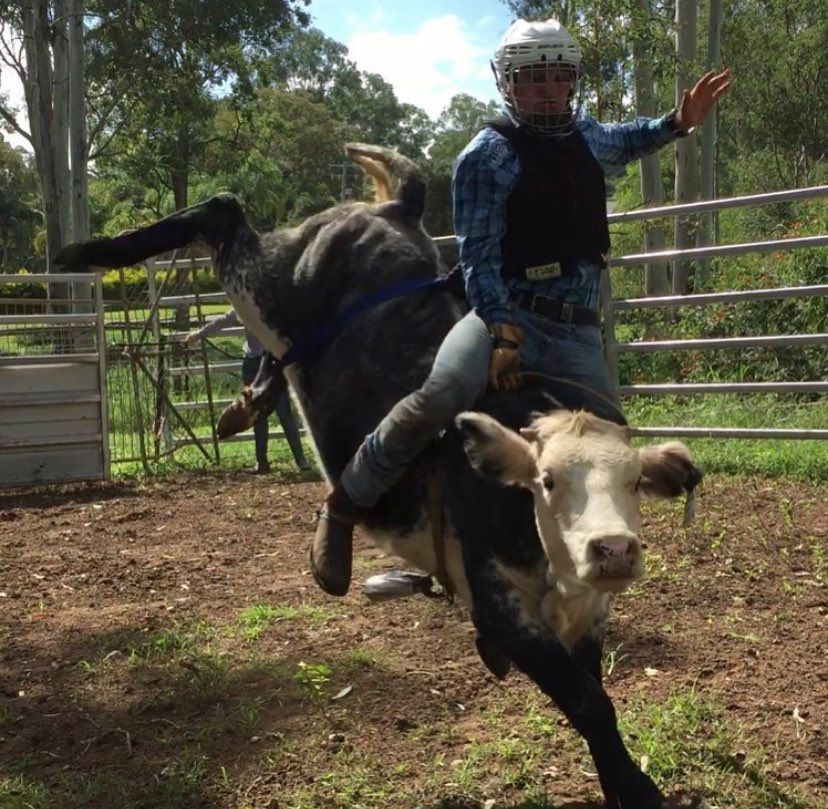 "But you can't beat that winning feeling that harness
racing gives. I really enjoyed that drive. I want to make a career out of this sport. I love it, and I have no regrets with the career path I have chosen," Hutchinson said.
He then paid his respect to all the horsemen and women who had guided his brief career to
date.
"I've worked for Gary Bond, Shane Graham, and Grant Dixon, Leonard's Dad (Errol Cain) at Logan Village, and now Paige and I have our own team of 11 and want to grow that," Hutchinson said.
Even though their smart rising 7-year-old nine-win Shadow Play mare, Rousey ($51,161), has won her last three starts in a row, Hutchinson rated their Dawn Of A New Day 6-year-old gelding, Blissfulday, as the pick of his bunch.
"He's a tough horse who has won three of his last four starts and finished second in the other. Paige is driving him real well at the minute. She gets on real good with the horse.
"Then we've got Gina Tarantella, Martinson, and Ashkii, who are all not far away from racing."
Asked what the highlight of his racing career to date was, Hutchinson replied:
"Having my first driving win at Menangle on Torque To The Max was pretty special, because she's a horse I only paid $500 and she's now won over $40k.
"I train her myself and she also provided me with my first training double. I really enjoy my work because I'm able to go outside and do a job I love.
"I've always enjoyed working with horses and making a living from. I did get a bit of pressure to get a trade under my belt, but I backed myself and am now making a career out of racing.
"And now I've achieved that I have a handful of good owners who have done a lot for me and have trusted me to train their horses. I'm extremely grateful for that," Hutchinson said.
Hutchinson is the oldest of Jarod and Sally's two children. His younger sister is named Tayha. He wasn't born into a harness racing family.
"Blame the Cains for that," he joked.
Footnote: Watch for Hutchinson and Rousey to justify their $1.45 hot favouritism in race 6 (8.20pm) at Redcliffe Paceway tonight. They have drawn five and should just lead and win for fun.